New York City Ballet dancer Mira Nadon recounts her journey to becoming a professional ballerina at the age of 16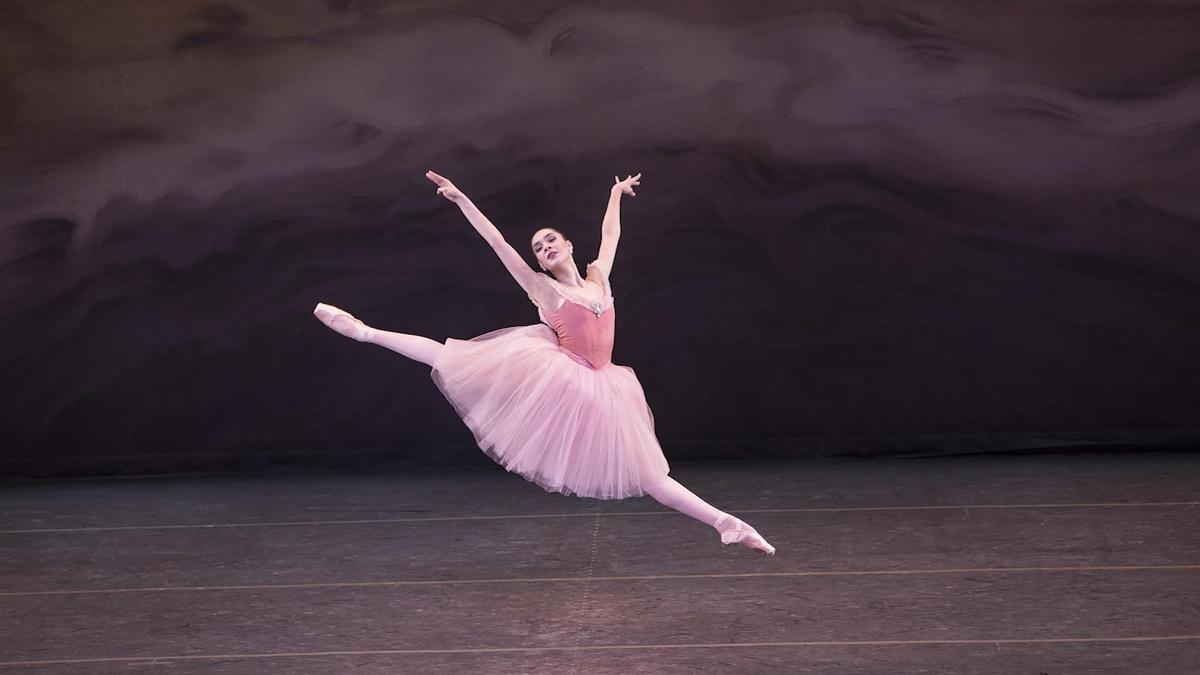 Mira Nadon's stage presence is magnetic. Though she is still early on in her professional ballet career, her ascent to the top of must-watch lists has been swift.
The dancer joined New York City Ballet as an apprentice in 2017 after training at the School of American Ballet (SAB), where she dazzled in a workshop performance of George Balanchine's "Scotch Symphony." In 2018, she rose to the corps. And last year, during City Ballet's brisk fall season, Nadon shone in her debut as the tall girl in Balanchine's "Rubies" — a performance that prompted New York Times dance critic Gia Kourlas to declare the young dancer as the season's "crowning jewel."
FLASH FOOTAGE: Mira Nadon in Balanchine's Rubies

Rubies is streaming at 8 PM EDT tonight! Watch Corps de Ballet Member Mira Nadon attack the iconic "tall girl" steps in this sneak preview of tonight's stream, which features Nadon's debut performance in the role. Follow us for Digital Spring Season updates and streaming notifications. #NYCulture2Go

Posted by New York City Ballet on Monday, May 4, 2020
The seed for Nadon's ballet career was planted while watching a video of "The Nutcracker" when she was four or five.
"I remember watching the party children and thinking, 'I could do that.' And I wanted to try it out," she says in a new episode of "Rising Artist," now streaming on ALL ARTS. "At that point, I didn't have any classical ballet training, so I definitely couldn't do it, but it sparked an interest in classical ballet."
Soon after, she began years of training — first at Inland Pacific Ballet Academy in Montclair, Calif., and then at SAB (New York City Ballet's official school). With countless hours behind her, Nadon says she felt a shift in her approach to ballet after her 2017 workshop performance of "Scotch Symphony," in which she danced the principal couple role with Davide Riccardo.
"Coming out of that period of training and then doing the show, I felt like I approached dancing in a different way," she says in the interview. "And I was then able to look at steps and see how I wanted to dance them that was maybe slightly different from what other people were doing, and I felt a newfound strength in my body."
The performance caught the attention of Jonathan Stafford, New York City Ballet's artistic director.
"When she came out on stage, she all of a sudden showed us that she was a ballerina — and I mean that in the truest sense of the word," Stafford says on "Rising Artist." "She was making artistic decisions on the stage, in the moment, that a ballerina who was much older and much more mature would make."
Nadon, 16 at the time, was offered an apprenticeship to City Ballet that November, an opportunity that was presented on a Monday afternoon with a start-date on Tuesday.
"At least when I was at SAB, I was very aware of the fact that getting into City Ballet wasn't a guarantee and that I could work really hard and do well, but who knows, maybe it just, it wouldn't align, that I wouldn't get in the company," she says, explaining the unexpected move. "So, I really tried to keep my options open, but it's hard because there's just an element of luck. Usually, it just comes down to what a company is looking for that year. Maybe they need two short girls and one tall girl, or they just need boys, you never know. And I think often it is just being in the right place at the right time."
During the pandemic, Nadon returned to California to stay with her parents and brother. She explains the biggest challenge of being away from the studio and her fellow dancers is keeping her motivation up.
"[It's] so uncertain when we're going to be back and what live performance is going to be like after this, but I think that there will be definitely a renewed sense of gratitude and joy from everyone involved when we do come back," she says. "And I think it'll be really special."
Catch the full interview with Mira Nadon in the video above and on the "Rising Artist" page.