Fusing fashion and environmentalism, Jacob Olmedo describes his art as "subtle activism"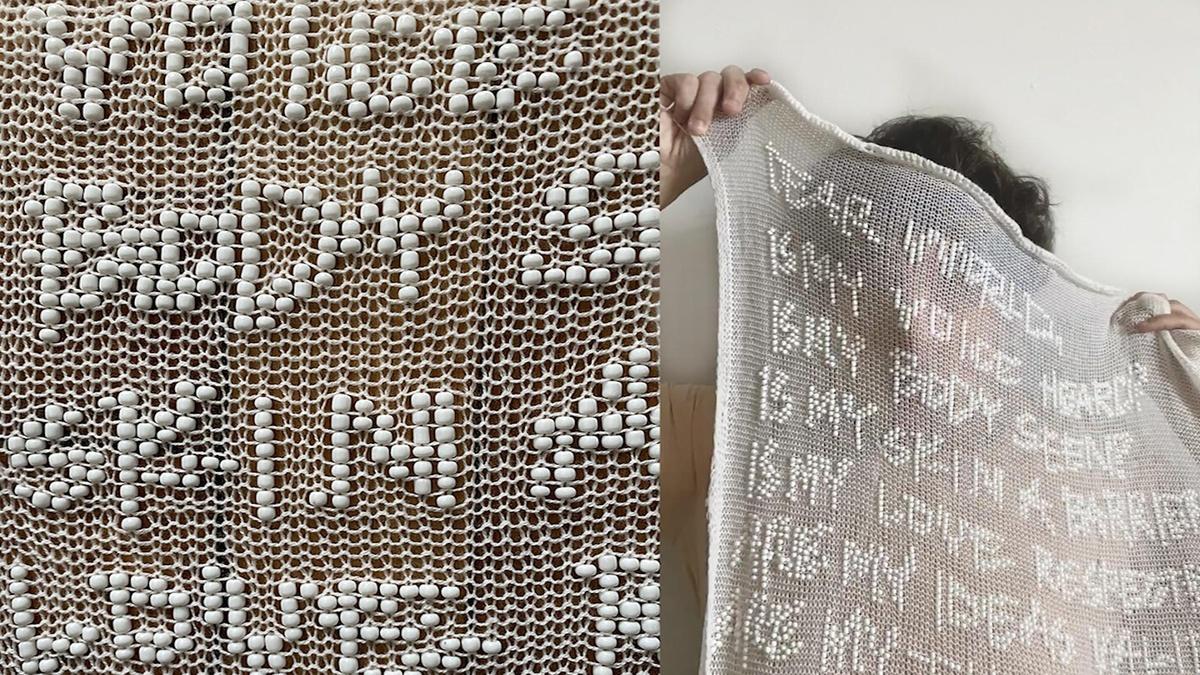 Artist Jacob Olmedo's textiles hold seeds of possibility. The elegant works — woven, knit and bound together by the Parsons School of Design graduate — spin sustainable materials into clothing oriented toward change.
"I think it's important to say this work isn't forever," Olmedo explains in a new episode of "Rising Artist," now streaming on ALL ARTS. "This work is temporary. This work changes. It's ever-evolving and that's okay."
What this looks like are garments that sprout green grasses and later dry, changing to brown. It also takes the form of delicate beading, hand-molded from 100% biodegradable materials that will serve as seeds for perennial prairies, which (once flowered) help to improve depleted soil.
"The work I'm working on right now is looking at nature on its own as a privilege, but it also looks at it as the ultimate commonality between all people," Olmedo, who describes his work as "subtle activism," says. "We can't live in a shared environment if we all don't take a part in taking care of it."
Created from a consistent palette of beige, white and ecru, his recent pieces also incorporate language, spelling out poems, letters and manifestos within the textiles. Though muted in tone and color, the message held in the pieces still rings out: "Is my voice heard? Is my body seen?"
"To be able to touch something and assemble something, every stitch, every action reflects the person who's making it," Olmedo says in the interview. "And I think that's truly important."
Learn more about Jacob Olmedo's artistic practice in the video above and be sure to check out our "Rising Artist" series for more.
Top Image: Photo: Jacob Olmedo in "Rising Artist."