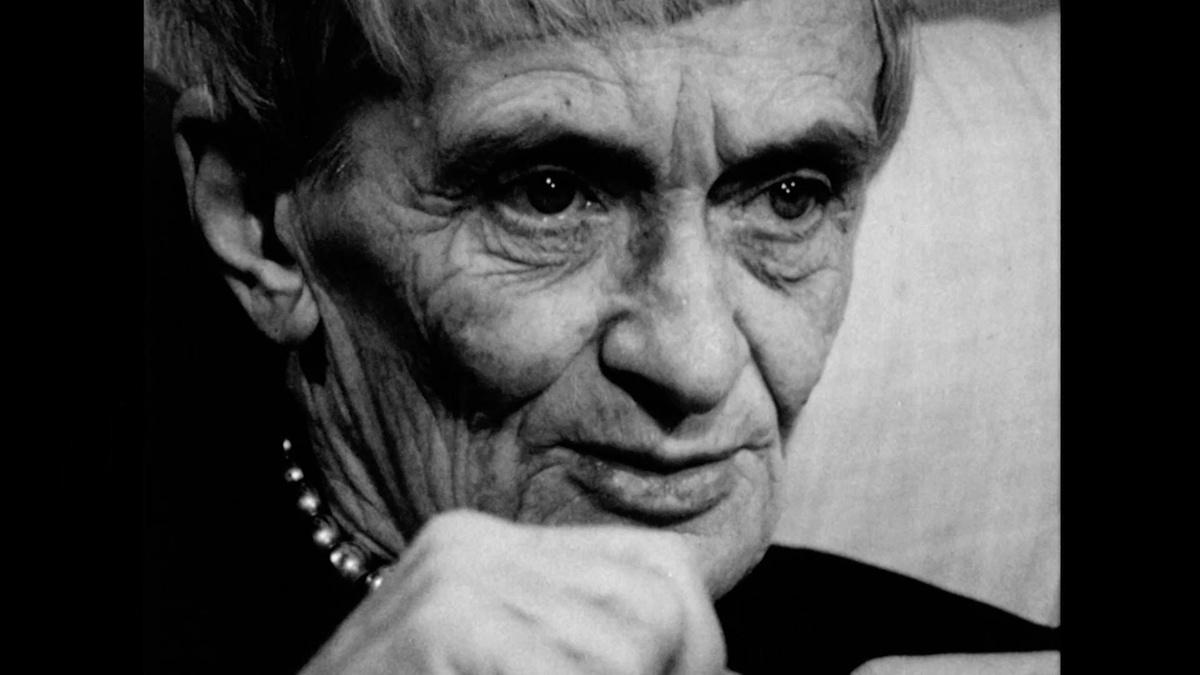 "Underneath those three trees is a beautiful statement … Can you see that? I can." – Dorothea Lange
In 1965, John Szarkowski, curator of photography at the Museum of Modern Art (MoMA) at the time, made two trips to visit Dorothea Lange at her home in California. Together, Szarkowski and Lange prepared for the museum's mounting of her career retrospective in 1966. The exhibition at the prestigious museum covered 25 years of her work. The archival documentary "Dorothea Lange — Under the Trees" captures the two sorting through her prints and experimenting with layouts.
In the film, Lange arranges photographs into groups, suggesting how they might be shown in a museum context. The panels create a visual language that extends past the individual frames. "Now, this group of pictures is just like all my groups of pictures," Lange says of a row of portraits, including her iconic "Migrant Mother." "It just suggests the possibilities of this medium. It's all I hoped ever to do with this show or anything. Not to achieve it, but to suggest it to someone else to carry it on."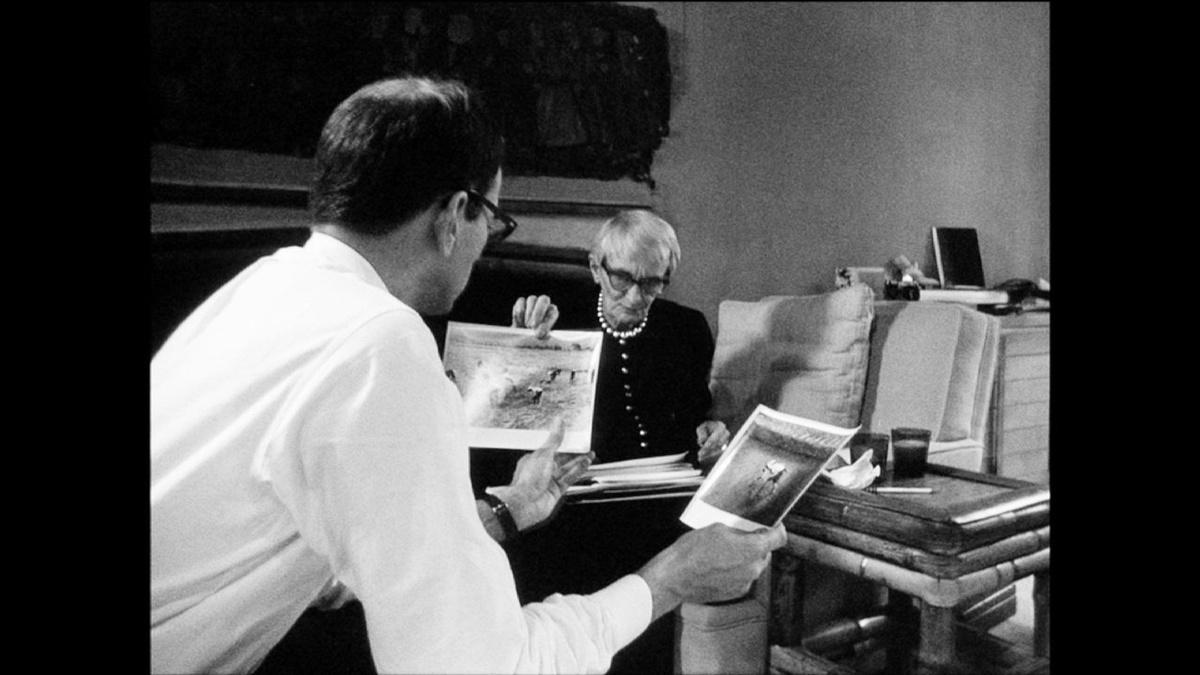 Sandra Phillips, former senior curator of photography at San Francisco Museum of Modern Art, stated Szarkowski's challenge at the time the duo were putting together the exhibition was to legitimize photography as art.
"The idea of a photograph being in a museum was a kind of complicated issue," Phillips said in the American Masters film "Dorothea Lange: Grab a Hunk of Lightning." "It took a while for us to get out of the magazine context and … just put the photograph itself on the wall and examine it. He recognized that Lange's photographs didn't have to have all this context to get what she was after — that you could admire her photographs for themselves."
A MoMA "checklist" document from 1966 details the photos hung in each exhibit room, with written statements by Lange and Szarkowski. The curator's statement reads: "Lange was by choice a social observer and by instinct an artist. In the best of her photographs, the demands of these two commitments are reconciled and resolved; the image and its comment are inseparable."
Lange's note expands Szarkowski's observation in her own words.
"A photographer's files are in a sense his autobiography," she writes. "More resides there than he is aware of. Documentation does not necessarily depend upon conscious themes. It can grow almost of itself, depending upon the photographer's instinct and interests."
She concludes: "As fragmentary and incomplete as the archeologist's potsherds, it can be not less telling."
Lange died of cancer Oct. 11, 1965, three months before the exhibition opened.
---
A version of this article was originally published on the American Masters website and has been updated.
Top Image: Dorothea Lange and John Szarkowski.