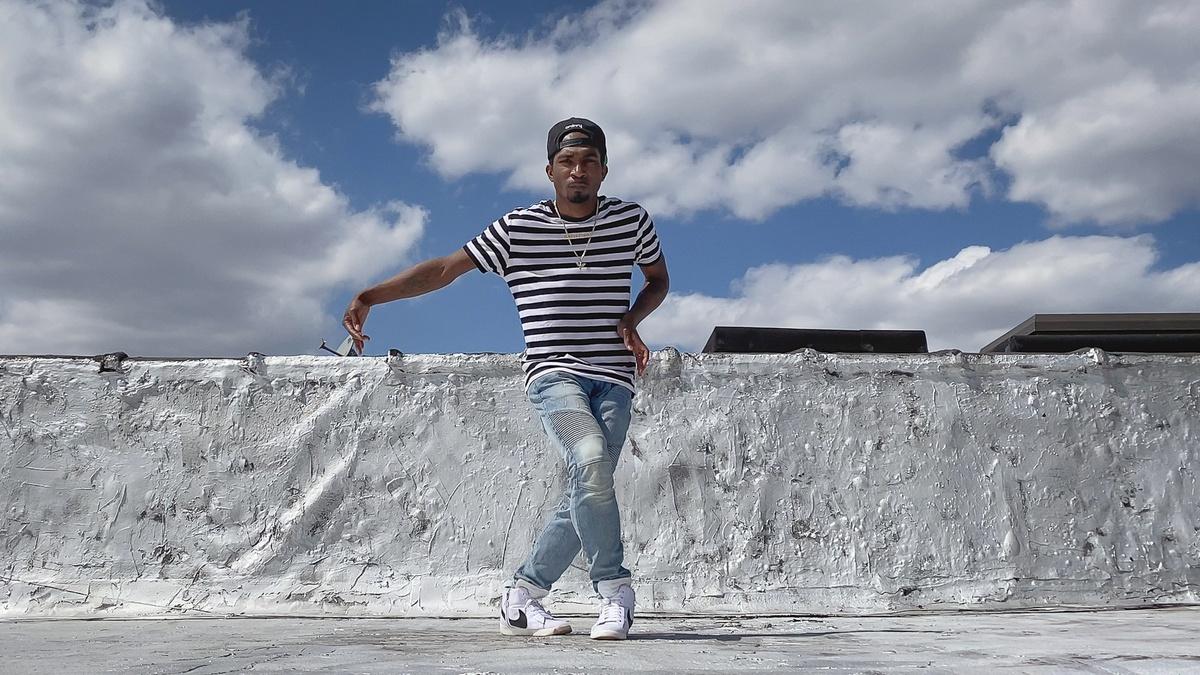 Dancers across the U.S. unite to form a chain letter
There's no doubt that this is the era with the least amount of human connection in modern history.
Sheltering in place, removed from our communities, we can't help but feel isolated. And yet as we stay distanced, we still worry the same. We still love the same. We still improvise, and adapt, and laugh the same. Never before has a single thread run through so many sequestered people, all over the country.
That's the theme of "Dear Dancer," a short film by KQED, which draws on crowd-sourced video clips from 16 dancers across the country. In it, you'll find the dancers moving as if a single being, with each dancer's actions flowing naturally into the next. In the moving poetry of Chinaka Hodge that narrates the seamless expression of dancers from all corners of the United States, suddenly, you're not so alone. Suddenly, the sacrifices you've been making seem smaller.
That realization is important at a time when inequities and polarization have only gotten stronger. As Antoine Hunter, an Oakland dancer featured in "Dear Dancer," says, "We need to find a way to move together — not try to selfishly move within ourselves as individuals, but together as a country."
"Dear Dancer" is inspired by Mitchell Rose's Exquisite Corps, which experimented with capturing dance choreography over time and space long before COVID-19. In envisioning a dance chain letter of these times, KQED already had a readymade cast for the film: dancers from our series "If Cities Could Dance."
KQED asked dancers to film themselves on their rooftops, patios, stoops, front yards, sidewalks and parks of their city. For many, it meant the first time returning to their art in weeks — and for those like Albuquerque dancer Anne Pesata, that reunion with creativity became freeing. "There's no space for logic, thought, it's pure feeling," Pesata said. "That practice is super helpful when your brain wants to be tied up in a pandemic."
Whether you're a dancer yourself, or a singer, writer, actor, painter—we hope "Dear Dancer" inspires you to tap into your pure feeling as well, and offers a reminder of our shared existence.
Featured Dancers and cities:
Drew Dollaz, Brooklyn, New York
Jerron Herman, Harlem, New York
Marissa Alma Nick, Miami
Erika Stowall, Detroit
Anne Pesata, Albuquerque
Alex "Prince Ali" Flores, San Jose
Antoine Hunter, Oakland
Samsoche Sampson and Lumhe Sampson, Minneapolis
Angel "'Moonyeka" Alviar-Langley, Seattle
Jalaiah Harmon, Atlanta
Jocquese "Sir Joq" Whitfield, San Francisco
Alice Sheppard, Silicon Valley
Mar Cruz, San Juan
Terrance "G-Nerd" Smith, Memphis
John "Crazy Legs" Pearson, Washington, D.C.
Donnetta Jackson, Chicago
Download the content description and English transcript for "Dear Dancer."
Text by Gabe Meline.
---
This article was originally published on KQED Arts and has been modified slightly.
Top Image: Still from "If Cities Could Dance." KQED Arts.