National Sawdust and ALL ARTS present a series of films "tracking the simultaneous progress of architectural and community building"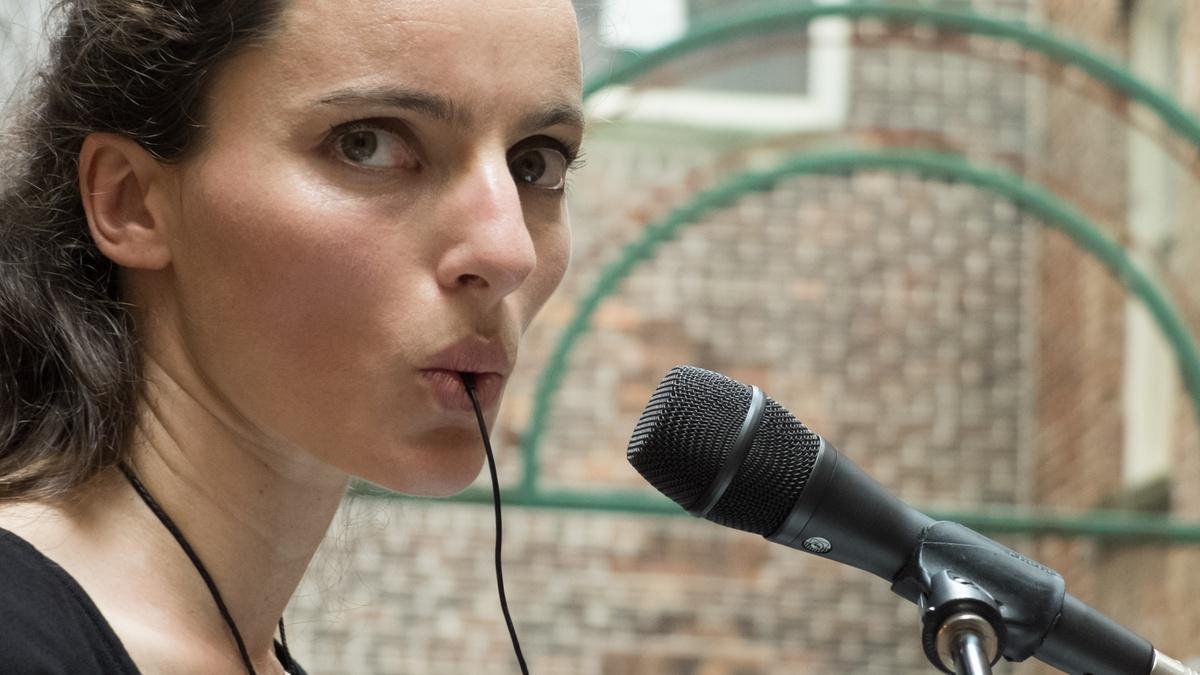 As National Sawdust began construction to build its warehouse home in Williamsburg, it also embarked on establishing a community of artists and music lovers. Through a series of performances scattered around the city, the musical orientation of the unique hub began to cement a clear aesthetic vision while the walls of what would become its permanent stage took place.
Jumping off of this building experience, National Sawdust has curated a selection of films that give insight into the literal ins and outs of creating community. These pieces, grouped into four themes, will be aired on the ALL ARTS website and streaming app over the coming months. The first collection of films in the series, titled "Ex Situ: The Elements at the River to River Festival," debuted July 21. You can follow along as the full series becomes available on the National Sawdust collection page.
For insight into the series, we spoke to composer Paola Prestini, co-founder and artistic director of National Sawdust, about the concept behind the film groupings, the story of the performance venue, its roots in presenting unique artistry and more.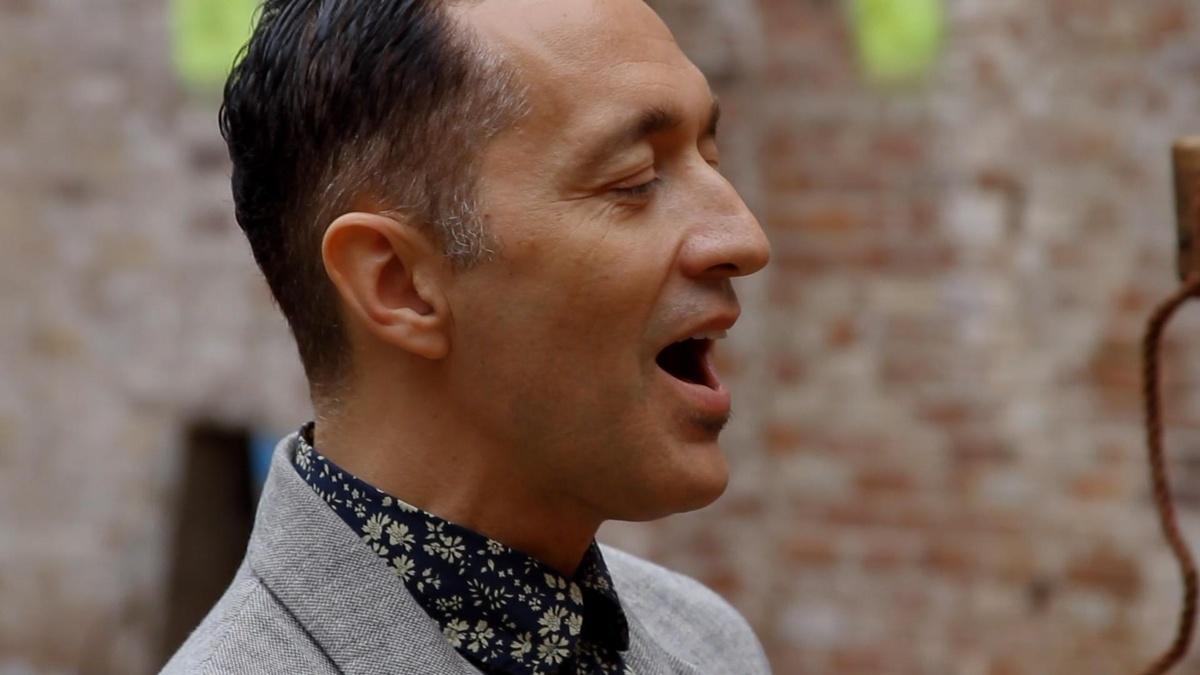 How do the chosen pieces work together to tell the story of National Sawdust?
The pieces are woven to show the process of building a community and the creation of a building in tandem. How these artists and pieces of music paint an expansive view of the hopes for National Sawdust and its aspirational value in aesthetic equity. That is … a composer is someone who arranges sound. Hence, throat singer Tanya Tagaq is a composer as much as, say, composer Tania León.
Aesthetic equity does not discriminate with the lens of western compositional values; instead, it uplifts all forms of musical expression with equal footing — skill, after all, can be improvisational notated, drawn. We see this in the example of some of our greats who have recently won Pulitzers or MacArthurs, John Zorn, Henry Threadgill, Kendrick Lamar. How we choose to communicate with art is personal, rooted in culture, and often influenced by socio-economic privilege.
Most importantly, unique music equally deserves attention and access and resources, and if this is done, ultimately these expressions can function as bridges between people and understandings. One could define unique as original — something that could only come from a person's experience … meaningful. The more we acknowledge that music rooted in different traditions is composition, the closer we will get to letting go of the notion that western tradition is superior.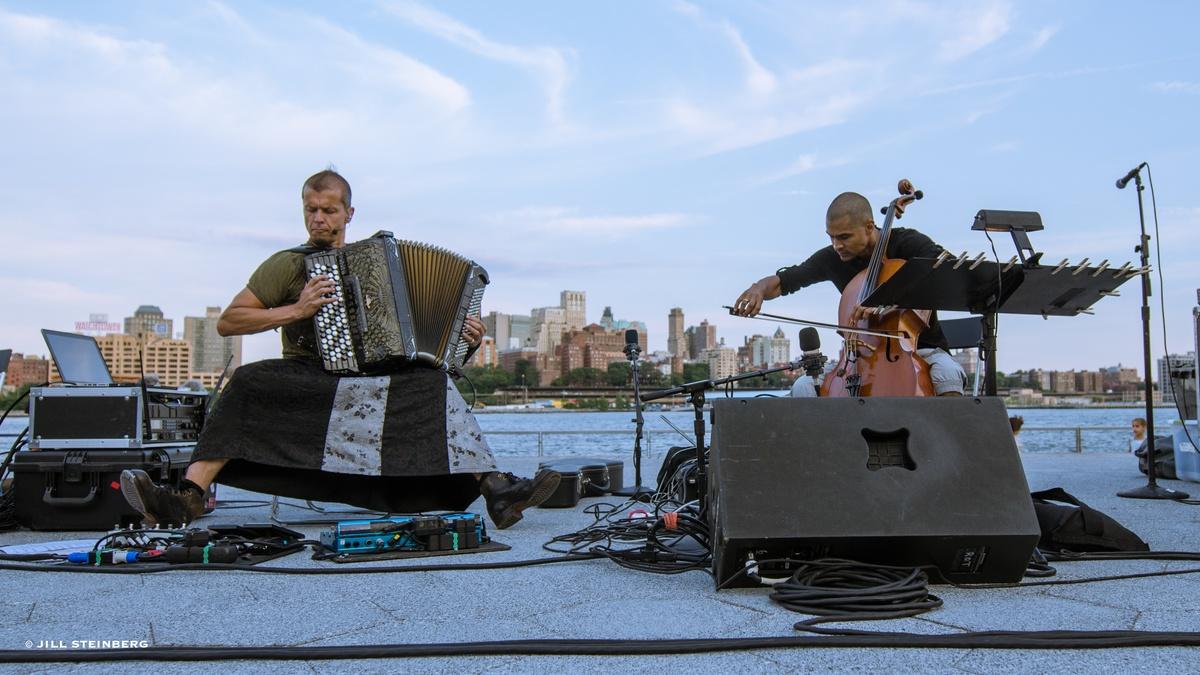 The series is divided into four themes — "Ex Situ: The Elements at the River to River Festival"; "Ex Situ: The Composer's Voice"; "In Situ: Skyful (Pre-Roof Art)"; and "In Situ: Structural Build through Art." What went into determining this structure?
The structure of building National Sawdust and how we came to existence is woven in this curation. We began offsite and in the open air. We wanted people to understand the different art we were interested in, and the people and artists we were invested in. Hence, the curation spanning from Maja SK Ratkje to Kimmo Pohjonen to Hauschka and Samuli Kosminen, and Jeffrey Zeigler. These are all master improvisers, fluid in performance and composition, with unique stories to tell.
"The Composer's Voice" centered on composers, as that is the "why," if you will, of Sawdust: to bring original voices to the forefront in a supported and wide lens way. Hence, the voices of Terry Riley, Anna Clyne, Marcos Balter and Steve Reich with singular artistry, such as Young People's Chorus of NYC and Claire Chase.
Finally, we were in our building, where every phase of the architecture was blessed by a film performance. These performances, from composers Theo Bleckmann to Magos Herrera and Celso Duarte, and Andy Akiho with spoken word poet Roger Bonair-Agard, to Netsayi and Black Pressure to Helga Davis showcase the progress of our building, and these homages are now permeated into the very walls — something I hope is a good omen of sorts.
What considerations were taken when choosing the individual artists for the series?
It was a balance. Because we were starting out, I wanted to honor the community of artists I was from and had built. But I also wanted to make sure people understood that these choices were the DNA I was striving to build: a community that supports each other and is wide-ranging; one where aesthetic equity is at the forefront, and one that is innovative no matter what style or tradition it is grounded in.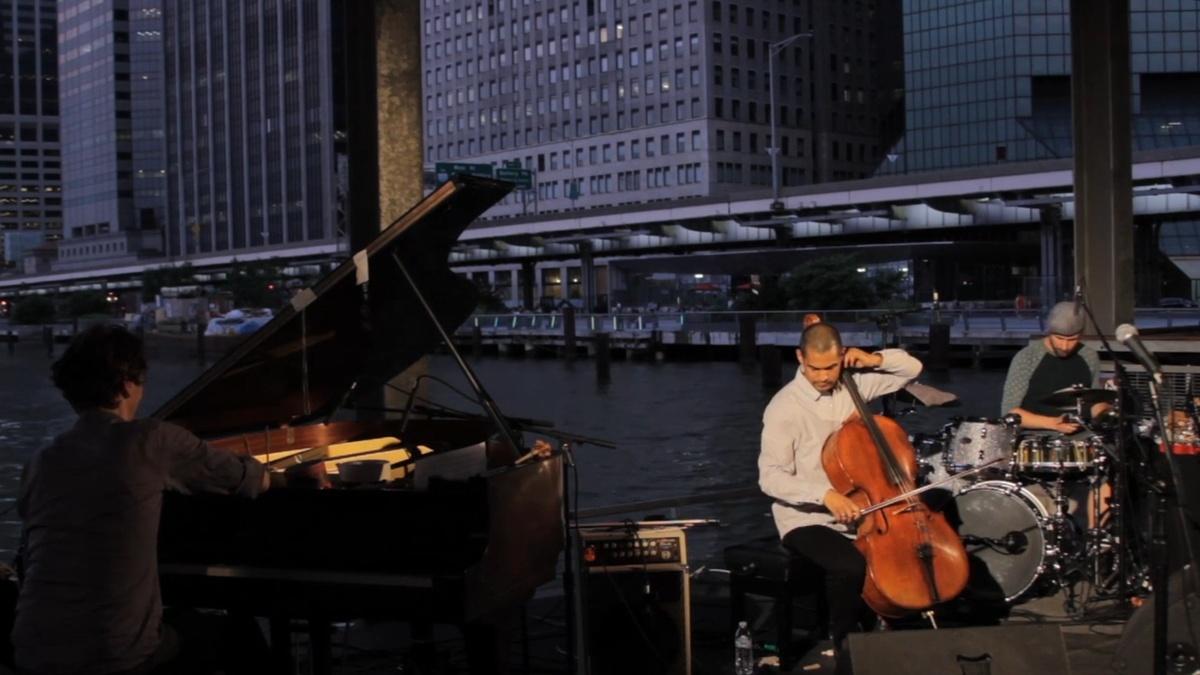 A majority of these performances were filmed by Lena Rudnick. How did that relationship come about? Is this another cohering factor in the series?
All performances save one, the Lou Reed tribute, which was filmed by my friend Murat Eyüboglu, were filmed by Lena. Lena is a good friend of mine and our founder, Kevin Dolan. She was passionate about the music and artistry, and you can tell in terms of the sensitivity and care she brought to each shoot. There is a storyline that is told through her style and camera work that I think beautifully captures a community being built.
How has your relationship to digital video changed over the years, especially as we are navigating the current health crisis?
I would say it is different in that we have sped up the digital arm in terms of communicating with our audience in a way we had hoped to do pre-pandemic but which now serves as the main connecting tissue with our audience during the lockdown. As an artist and a curator, I see incredible things happening: from composers expanding their toolbox, to mind-shifting technology evolving at breakneck speed, to the simple connection being made possible because of digital tools, which is at the base of our humanity. I look forward to seeing how we bridge back into a time when we can be together, and to seeing how this digital chapter remains and morphs. I look forward to seeing the artifacts of this time, and to witnessing its evolution.
Top Image: Composer Paola Prestini.