In this month's "Curator's Picks," hear insights about the ALL ARTS July schedule from programmer Annika Leybold
Some of my favorite memories of summer in New York take place on picnic blankets, listening to live music outside. Unfortunately, that's not possible this summer, but I wanted to bring the stage to you. Throughout July, we're featuring dynamic female musicians every Sunday at 8 p.m.
The Set List: Jazzmeia Horn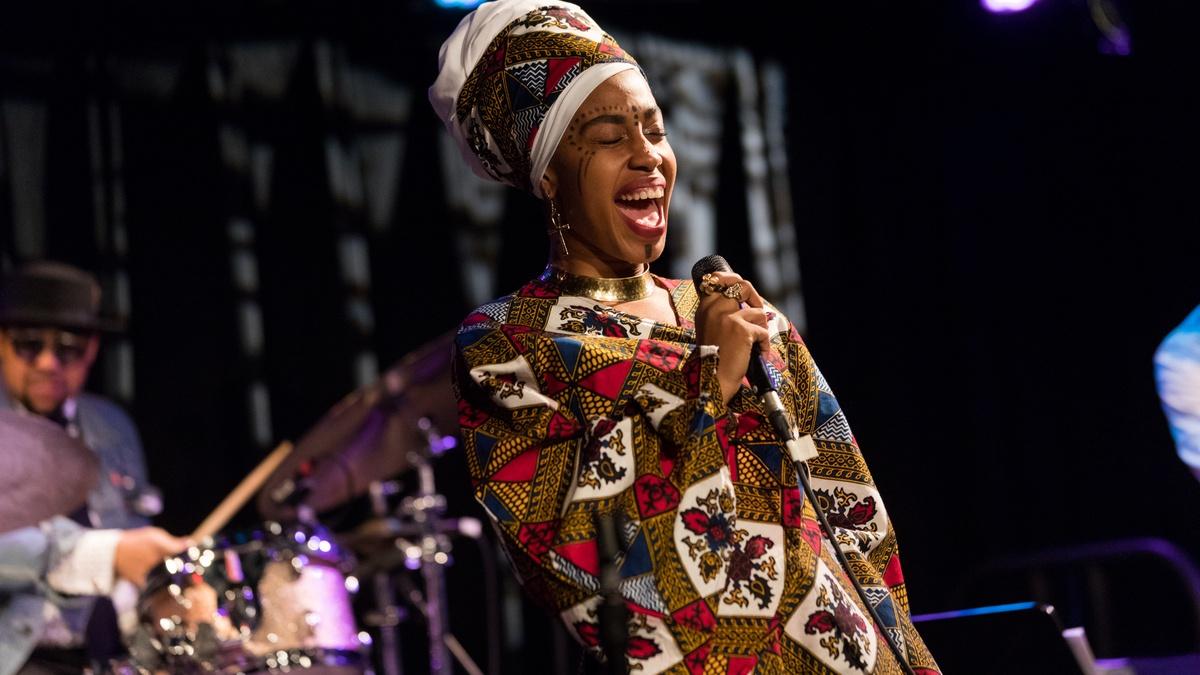 Vocalist Jazzmeia Horn is known for adding contemporary jazz flair to the standards, and she shows her fluidity in this BRIC JazzFest concert from 2017. She opens with the classic "East of the Sun (and West of the Moon)," making it her own with long scatting sequences. She also improvises her syncopation and pitch so that she sounds as if she's using her voice like a brassy instrument.
As someone who is no expert in jazz, Jazzmeia's approach really helps me understand the swinging groove that gives the art form its freedom and joy. The performance is interspersed with an interview with Horn, in which she shares how she incorporates her whole life into her artistry — from the inspiration of discovering Sarah Vaughan as a teenager to mimicking the sounds of a baby cry.
She sings of unity, paralleling the call and response she does with the audience. She sings of justice, directing a song to Jim Crow, saying it's all over now. She sings of a love that's deeply informed by history and that resonates into the future.
[On broadcast July 5 at 8 p.m.; unlimited streaming.]
---
Pianomania! with Beatrice Rana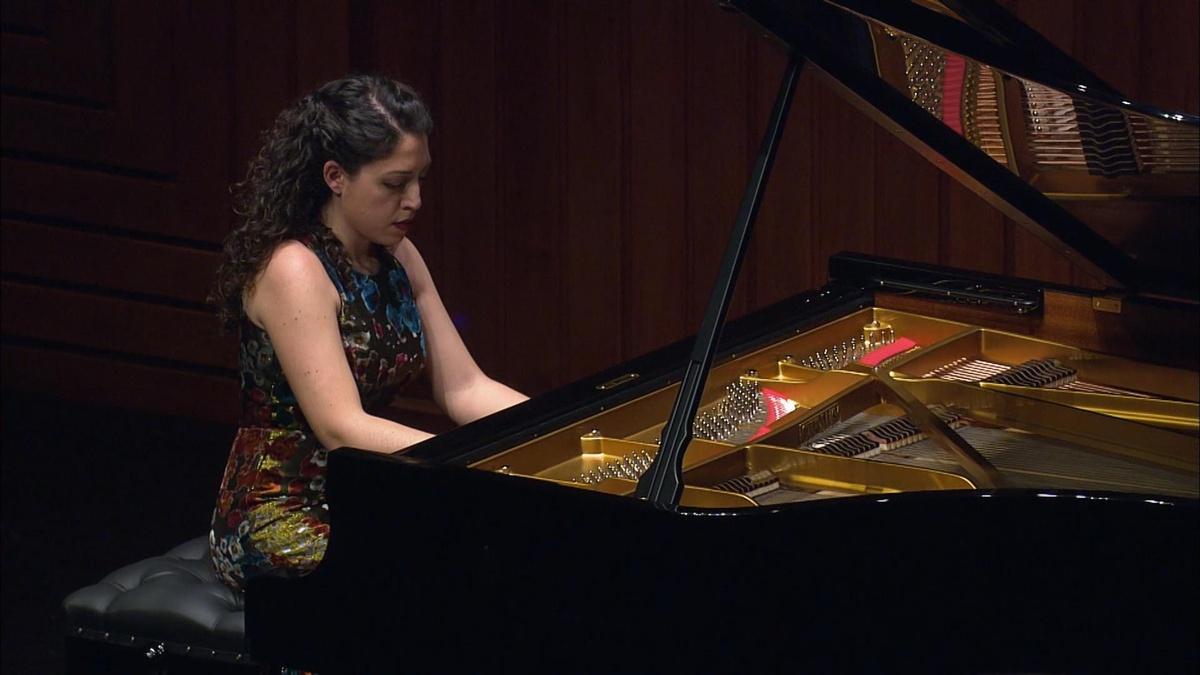 The 27-year-old Italian pianist Beatrice Rana brings rich vibrance, varying textures and intelligent choices to her music in this concert filmed at the Calouste Gulbenkian Foundation in Lisbon. When I was watching the concert and taking notes, water metaphors kept coming to me. In Schumann's Blumenstück, Op. 19, she starts with lilting, cascading plunks that build to a crescendo. I thought of rivers.
I'm amazed by her rhythm; she takes her time, yet doesn't get behind the tempo. Later, while playing Ravel's "Miroirs," she executes a series of short notes with a sense of bubbling, then a wave-like quality washes over their phrasing. There's ethereal magic to the high notes. The music she plays is multifaceted and detailed, but she makes it seem effortless.
[On broadcast July 19 at 8 p.m; streams until 2022.]
---
Pianomania! Elisabeth Leonskaja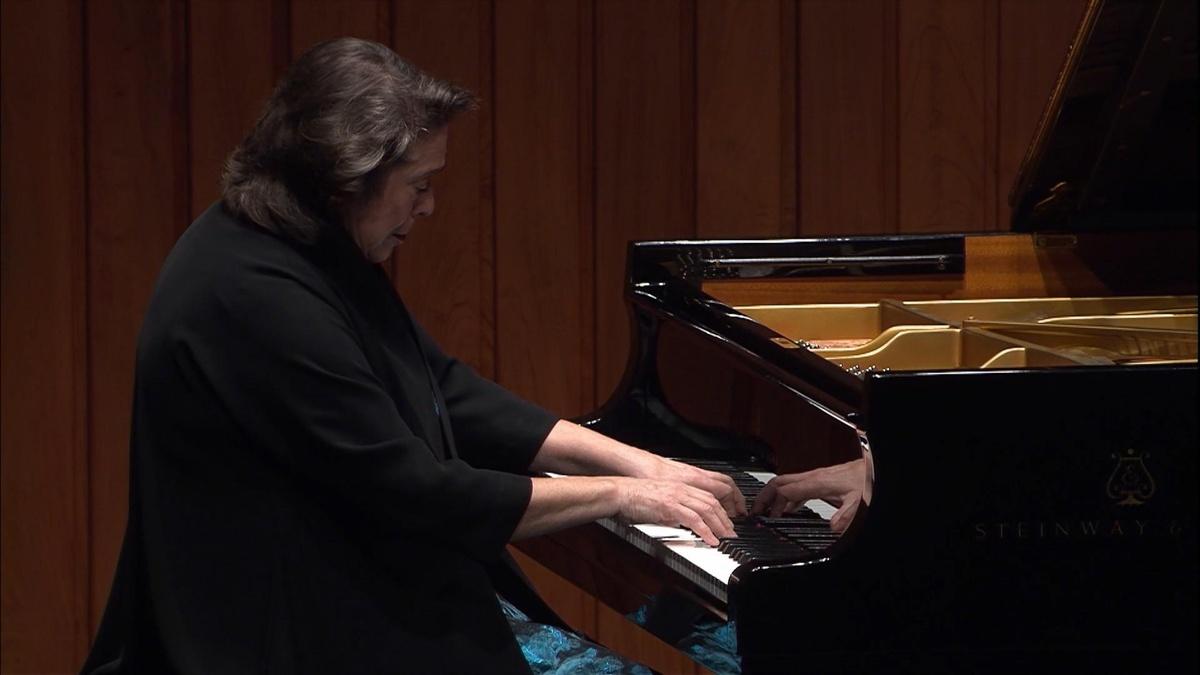 Pianist Elisabeth Leonskaja performs an entire night of Beethoven at the same concert hall in Lisbon, bringing rich expression to the Beethoven Piano Sonatas No. 30-32, op. 109-111. Around the world, lovers of classical music are celebrating the 250th year of Beethoven's birth. I must admit I've never been much of a fan of Beethoven — I think it's because he's the composer I think of when I think of classical music. His music can feel stilted or too tidily resolved.
But when Leonskaja plays Beethoven, I can imagine what it might have been like to hear this music for the first time. She constantly finds the freshness in the music and conveys it to the listener. The trembling notes of his sonatas have a delicacy, but they don't drag; she seems to propel them ever-forward. When she pauses, she's making room for the sublime. It's clear why she won the Lifetime Achievement Award from the International Classical Music Awards this spring.
[On broadcast July 26 at 8 p.m.; streams until 2022.]