We've rounded up a selection of concerts and events to stream this week. Have a favorite performance that we missed? Email us suggestions at allartsinfo@wliw.org.
---
Take a trip back to 19th-century Paris with the Royal Opera House's staging of Puccini's "La Bohème." Reimagined by director Richard Jones, with design by Stewart Laing, the contemporary opera makes a return to the company's digital stage as part of its "Our House to Your House" series. This live-captured recording stars Nicole Car, Michael Fabiano, Mariusz Kwiecień and Simona Mihai, and is conducted by Antonio Pappano. Movement is by choreographer and director Sarah Fahie, and lighting is by Mimi Jordan Sherin. The Italian libretto, used by Puccini, is by Giuseppe Giacosa and Luigi Illica.
If you're looking for more full productions to stream from the Royal Opera House, "The Magic Flute," directed David McVicar, is available through until July 3, and Wayne McGregor's "Woolf Works," featuring music by Max Richter, is streamable on-demand through July 10.
---
'Whitney Screens: Kota Ezawa'
When: July 3 at 7 p.m.; available until July 5 at 10 p.m.
Where: The Whitney Museum of American Art Vimeo channel
The Whitney Museum of American Art continues its streaming series with artist Kota Ezawa's "National Anthem," an animated video depicting N.F.L. players taking a pregame knee in protest of police brutality against Black Americans. The two-minute-long work, created with watercolors, was presented during the Whitney Biennial 2019 and takes inspiration from the demonstrations spurred by quarterback Colin Kaepernick in 2016, when he began kneeling during the pregame "Star-Spangled Banner." In a piece tracing the impact of the gesture, The New York Times explores visual echoes of Kaepernick's activism in the wave of protesters who have taken to the streets to call for racial justice after the police killing of George Floyd.
Ezawa's translation, as he describes it, of the N.F.L. protests will stream as part of the Whitney Screens series until July 5.
---
This Fourth of July, the New-York Historical Society is offering a slate of family-friendly activities that you can do from home. From a reenactment of Frederick Douglass' speech "What to the Slave is the Fourth of July" to a sing-along of Patriotic tunes, the museum will host programming from 10 a.m. until 2 p.m. For more educational resources, viewers can check out the Society's online exhibitions, virtual tours and archival videos as part of its digital holdings.
---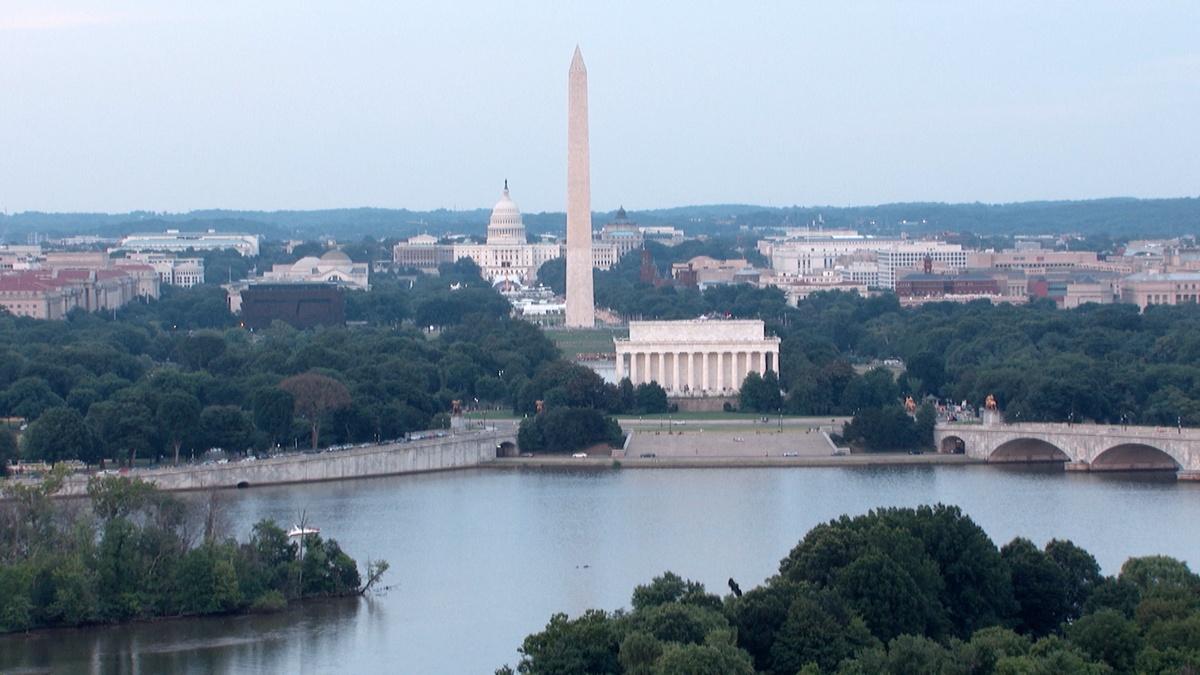 If Macy's unleashing a week-long spate of "surprise" Fourth of July fireworks and residents lighting their own pyrotechnics isn't your thing, why not tune into some pre-scheduled holiday content? Presented by PBS, this year's 40th anniversary broadcast of "A Capitol Fourth" concert will be co-hosted by John Stamos and Vanessa Williams, who will be joined by performers across the country for appearances by Patti LaBelle, John Fogerty, Renée Fleming, The Temptations, Trace Adkins, Andy Grammer, Yolanda Adams, Brantley Gilbert, Lauren Alaina, Chrissy Metz, Brian Stokes Mitchell, Kelli O'Hara, Mandy Gonzalez and members of the National Symphony Orchestra (conducted by Jack Everly). A nostalgic nod to events with live audiences, the program will also include a string of highlights from concerts-past. And, of course, there will be fireworks.
---
The acclaimed choreographer Donald Byrd will premiere the work "Solanum Dulcamara" as part of the Works & Process Virtual Commissions program, presented by the Solomon R. Guggenheim Museum. Featuring performances by Byrd and Teri Jennette, the work marks another entry into the choreographer's decades-long career. The director of Spectrum Dance Theater, Byrd recently premiered "Greenwood" (inspired by the 1921 Tulsa massacre) with Alvin Ailey American Dance Theater and staged the multi-layered exhibition "Donald Byrd: The America That is To Be" at the Frye Art Museum in Seattle.
Replicating the intimacy at the heart of the "Works & Process" series, the program's at-home edition presents an opportunity for artists to create commissions to be premiered entirely online. While waiting for the July 5 premiere, viewers can check out past pieces from Reid Bartelme and Harriet Jung; BalletX; Sara Mearns, Joshua Bergasse, Zoe Sarnak and Margo Seibert; Jamar Roberts; and Gus Solomons.