Each year on May 25, the birthday of tap dance legend Bill "Bojangles" Robinson, the nation celebrates National Tap Dance Day with special events, performances and more. We've rounded up five festive ways to celebrate this toe-tapping holiday. They're the perfect antidote to the quarantine blues!
Directed by tap dance luminaries Dormeshia, Derick K. Grant and Jason Samuels Smith, the third annual Tap Family Reunion is a five-day celebration (May 21-25) featuring online dance classes, workshops, livestreamed performances, screenings and artist talks — all taking place virtually.
Show off your shim sham at the Tap Family Jam (with special guests!). Get your toes tapping with a screening of scenes from Maurice Hines's documentary "Bring Them Back" and join an artist talk with the legendary Debbie Allen.
Through a special collaboration with the Joyce Theater, enjoy a free screening of selections from Dormeshia's critically acclaimed show "And Still You Must Swing," complemented by an artist talk.
Find more information about tickets here. Follow Tap Family Reunion on social media: @tapfamilyreunion.
Broadway musicals don't get much happier or tappier than "42nd Street," the story of starry-eyed chorus girl Peggy Sawyer, who goes out a youngster but comes back a star. ALL ARTS is presenting a special broadcast encore of this tap-happy musical extravaganza, which aired in 2019 as part of Great Performances' "Broadway's Best" lineup. Featuring new choreography by Randy Skinner, the revival of Gower Champion's original production was recorded during its 2018 run in London's West End, with Bonnie Langford ("EastEnders") as Dorothy Brock, Tom Lister as Julian Marsh and Clare Halse as Peggy Sawyer.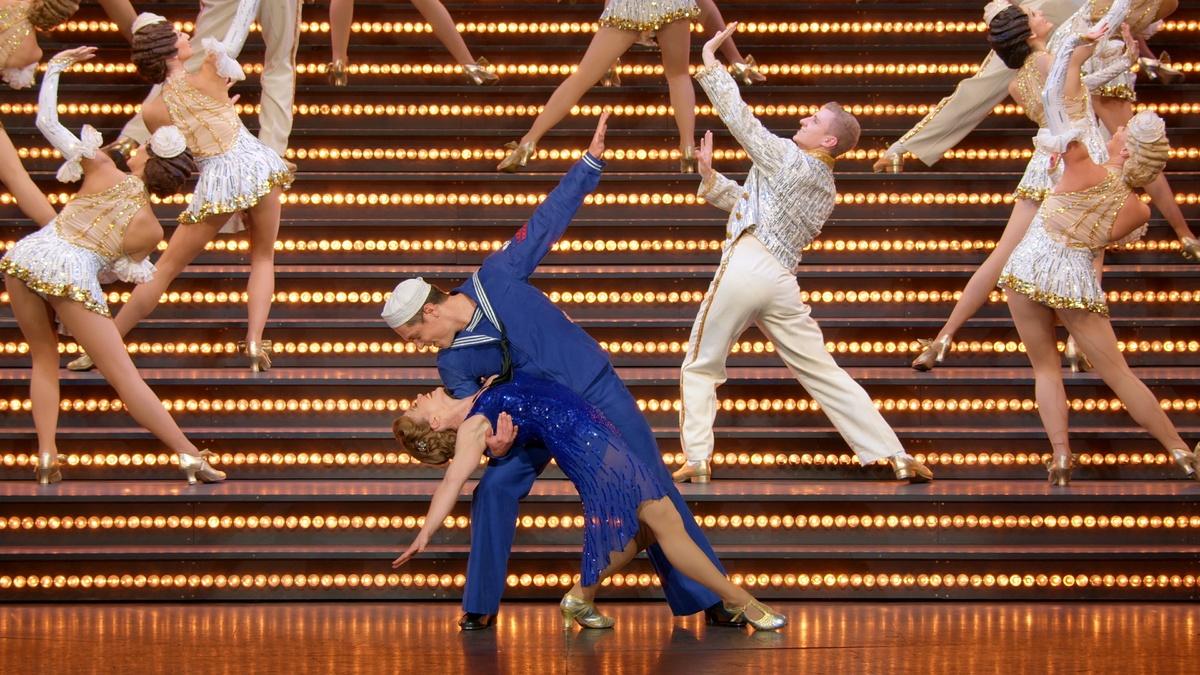 Watch on the ALL ARTS broadcast channel and tap along with the epic showstoppers "42nd Street," "We're In the Money" and "Lullaby of Broadway" on Sunday, May 24 at 8 p.m., 11 p.m. or 2 a.m. (Miss the ALL ARTS broadcast? You'll have another chance to tune in when THIRTEEN airs "42nd Street" on Tuesday, June 2 at 8 p.m. or livestream it at thirteen.org/live if you're in the THIRTEEN viewing area.)
Before you tune in, get jazzed with our fun article on "7 Showstopping Stars Who Played Dorothy Brock," and check out this short video about the making of the spectacular stair dance finale!
National Tap Dance Day wouldn't be complete without the American Tap Dance Foundation (ATDF), a non-profit organization passionately dedicated to establishing and legitimizing tap dance as a vital component of American dance through creation, presentation, education and preservation. It breaks our happy, tappy little hearts to think of the summer without ATDF's jubilant annual Tap City festival, but Artistic/Founding Director Tony Waag is here to help with Tap TV, a collection of historic footage, online tap lessons and miscellaneous musings about this uniquely American dance form.
Highlights from Waag's vast and impressive archives include footage from International Tap Dance Hall of Fame tributes to Ray Bolger, Mable Lee, Gregory Hines, Peg Leg Bates, Henry LeTang and other tap dance legends, instructional tap basics videos featuring Waag and a menagerie of other gems guaranteed to add some pep to your step.
If your kids have fidgety feet from months of sheltering at home or they've always wanted to tap dance, happiness is just a computer click away, thanks to the New Victory Theater, New York City's only non-profit performing arts venue for kids and families. As part of their online Arts Break series, they've created a collection of Tap Dance Week activities for kids ages 6 to 13, guided by New Victory Teaching Artists.
Kids can explore the history of tap dance and enjoy videos by Michelle Dorrance and other tap masters, watch highlights from "Feet Don't Fail Me Now" and other New Victory shows. Viewers are invited to create their own tap choreography and show off their fancy footwork. No tap shoes? No problem! New Victory Teaching Artist Patrick Ferreri shows curious, young tappers how to make their own basic tap shoes using materials at home.
Internationally renowned tap sisters Chloé and Maud Arnold are celebrating National Tap Dance Day with two spectacular online events. On May 24, they're hosting a global Tap-A-Thon on Instagram Live, benefitting tap dancers affected by the COVID-19 pandemic. The fundraiser, presented by the Chloé and Maud Foundation, will feature leading tap dancers from around the world in performances, short classes and conversations about the impact of the coronavirus on the tap community.
On Monday, May 25, join the tap-dancing sibs for "Tap Into Joy," an online tap festival featuring master classes with today's hottest tap stars, including Michelle Dorrance, Jared Grimes, Chloé and Maud Arnold, and more. Enjoy a talkback with Daria Hines (daughter of the late Gregory Hines), plus a global Zoom Tap Party.
Top Image: Philip Bertioli and the cast of "42nd Street." Photo: Great Performances.