The walls of the Tenement Museum and the New-York Historical Society hold lessons about the United States that envelope the present. Unique in their own ways, the two institutions carry forth stories of America's past that helped to shape the American narrative as we know it today.
The two institutions serve as focal points for the debut episode of the new ALL ARTS series "On Display." Hosted by Stephanie Johnson-Cunningham, the premiere explores the ongoing work done within the separate organizations to shine a light on the ever-pressing issue of immigration and the role museums play in shaping conversations.
"People often think about museums as places of the past that tell history," Johnson-Cunningham said, continuing, "but we know that history is continuous, history is ongoing."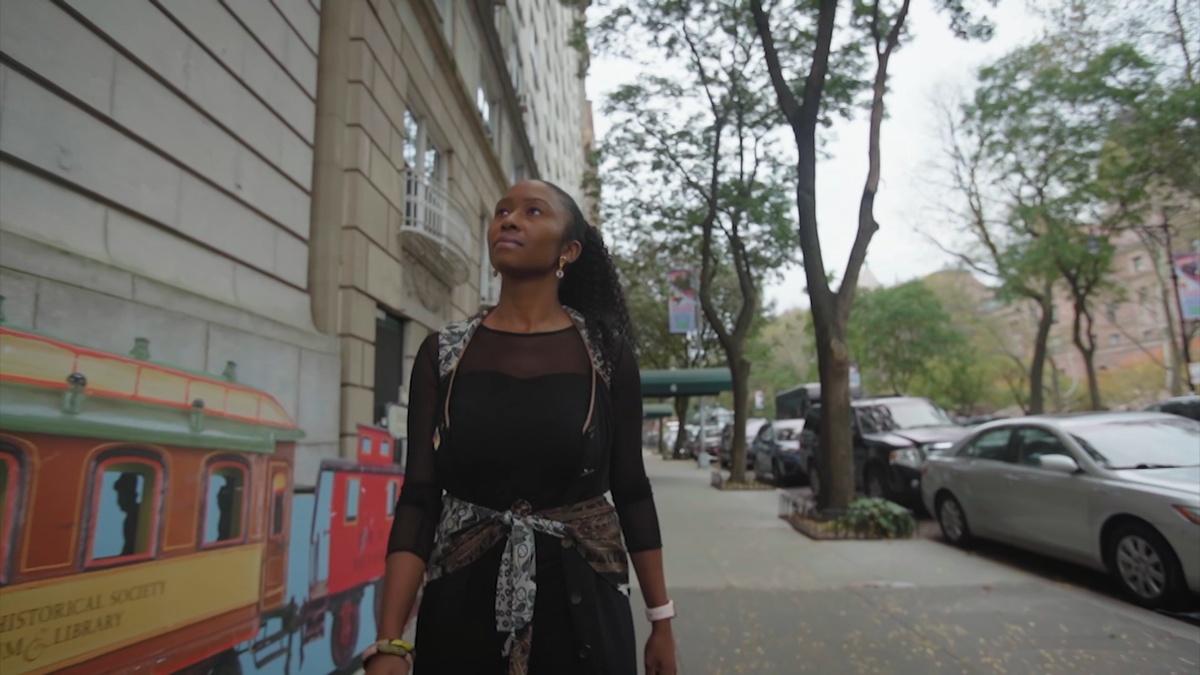 A topic ingrained in America's legacy, issues of immigration transcend strict political borders to find resonance within the spaces of museums and art institutions. How organizations choose to engage the community in this discussion differs, but Johnson-Cunningham notes in "On Display" that museums are finding ways to incorporate the topic into their curriculums.
"What we see is that museums are moving towards what they should be moving towards: tackling real issues that people [who] are coming through their doors every day are dealing with," Johnson-Cunningham said. "I think when these institutions begin to talk about them in real ways, then you get the larger public to really understand it."
At the New-York Historical Society, the "Citizenship Project," presented in partnership with CUNY's "Citizenship Now!", serves as a resource for those seeking naturalization in the United States by combining the museum's holdings with educational tools. The initiative utilizes art and objects to give context to American history. Green card holders can take the civics and history classes for free through the museum in order to help prepare for the U.S. Citizenship and Immigration Services naturalization exam.
"Nobody thinks about immigration and the museum as a place of learning, of helping green card holders," Monique A. Francis, deputy director of "Citizenship Now!," told Johnson-Cunningham. "A program like this is what is encouraging people to apply."
Since the museum closed amid the COVID-19 outbreak, the New-York Historical Society has shifted its focus online to create a digital platform for those in need of the citizenship program. In addition to a slate of exhibitions and virtual content, the museum continues to host classes via video conference, which remains free to green card holders. Through its holdings, the museum aims to foster "a community of learners to consider what it means to be an American, past and present."
"The New-York Historical Society has always been a place of learning," Louise Mirrer, the museum's president and CEO, said over email. "Thanks to our resourceful education department, we're excited to share a host of digital resources that allow students, teachers and parents to stay on top of history lessons while schools are closed as well as continue in our efforts to help green card holders prepare for the naturalization exam through online 'Citizenship Project' classes."
Located in the Lower East Side, the Tenement Museum offers another vision of what a museum engaged in immigration might look like. Founded in 1988, the institution explores the history of American immigration through real artifacts and documents, carefully presented inside restored tenement buildings. The museum's programming draws a connection between life in New York City in the late 1800s and late 1900s, and the current challenges that immigrants face today.
Adding a tactile element to learning, the museum offers tours through its two restored tenement buildings at 97 and 103 Orchard Street. The hands-on experience aims to quell myths and paints a more realistic picture of the American immigration story by presenting a peek into the conditions that immigrants faced when first arriving in the country.
"These are spaces where people were living and working and cooking and cleaning, raising families," Alisa Martin, vice president of educational operations at the Tenement Museum, told Johnson-Cunningham. "For people to be able to really realize that these were not easy conditions. And when we're really lucky, we're able to make the connections to the present. And so for people to realize that for immigrants coming today, often their conditions are not much better."
Through community programs, the museum continues conversations around immigration issues, focusing on the stories at the heart of the issue. Projects such as "Your Story, Our Story" at the Tenement Museum invite people from around the country to consider their own stories of immigration, migration and cultural identity.
"History can speak for itself, and museums can be a forum for those conversations," Martin said. "We have a 'Tenement Talks' series, where we will often invite community leaders, government officials to talk about issues that are related to immigration. But if you're an art museum, there's the opportunity to share the arts that are created by immigrants, to think about the way the art is displayed. Are you allowing people to tell their own stories?"
Since the museum closed amid the coronavirus pandemic, the small, creaky quarters of the space have quieted without the fall of tourists' footsteps. Even still, the institution's staff has been hard at work translating their offerings online, remaining steadfast in its educational efforts.
Recently, the museum launched the virtual exhibition "The Census: Reading Between the Lines," in addition to a slate of virtual events and an upcoming digital installation about public health. Of note is the new project "Objects of Comfort," which asks for viewers to send in stories about the objects that bring them comfort. Participants can choose to add photos or audio recordings if they wish. Among the pieces already submitted are a hot chocolate pot and a teddy bear.
"We really want people to be able to have an outlet to share these stories and these objects that are tied to their cultural identity and tied, oftentimes, to their immigration or migration story," Tenement Museum's Jamie Salen told ALL ARTS. "But also for them to be able to recognize that these are things that are giving them comfort in this moment."
As the museum continues to figure out what its role looks like during a time of crisis and heightened rhetoric around immigration, Salen said that the organization is staying grounded through people and their stories.
"For us, it's sharing context for the history of how immigrant communities have been affected in health crisis in the U.S. before," Salen said. "And humanizing the stories of the actual people that were affected by it throughout history."
Learn more about the New-York Historical Society and the Tenement Museum in "On Display: Immigration," hosted by Stephanie Johnson-Cunningham.
Top Image: Inside the Tenement Museum recreated Confino Family apartment. Photo: Gemma Solomons.