Singer-songwriter Rufus Wainwright joins a slate of musicians, including Chris Martin, John Legend and Keith Urban, who are hosting concerts from their homes. With three already streamed, the musician will perform daily from his house in Los Angeles.
Wainwright took the show daily Tuesday, expanding on his regular Monday #RobeRecitals — a concert series performed (as you might have guessed) in his robe.
"In these dire times, I want to share some music with you all from the warmth and comfort of our home in Los Angeles," Wainwright said in an Instagram post announcing the move. "Hopefully you're at your homes with your loved ones as well. We have to stay positive, and I feel that music and art are a large part of what gets us through times like these. It's even more essential to be reminded about what it really means to be human: compassionate, caring, creative."
https://www.instagram.com/p/B92LtRuFwcH/
So far, Wainwright has shared renditions of "Grey Gardens" from "Poses"; "The Art Teacher" from "Want Two"; and "Vibrate" from "The Best of Rufus Wainwright."
The musician has also used social media as an opportunity to share thoughts about the coronavirus pandemic. In a post Thursday, Wainwright described going on a walk with his husband, Jörn Weisbrodt, who serves as ALL ARTS artistic director.
"What struck me is that nature is just completely unimpressed by this virus — it gave me this feeling that ultimately, we will all be fine," Wainwright said. "But there is a lot of suffering and anguish in between, and we have to be grateful for the people who are on the front lines of fighting this virus. Hope that you all out there in big cities are able to keep your sanity and everyone else as well. Try to find the beauty in everything and be grateful for the little things!"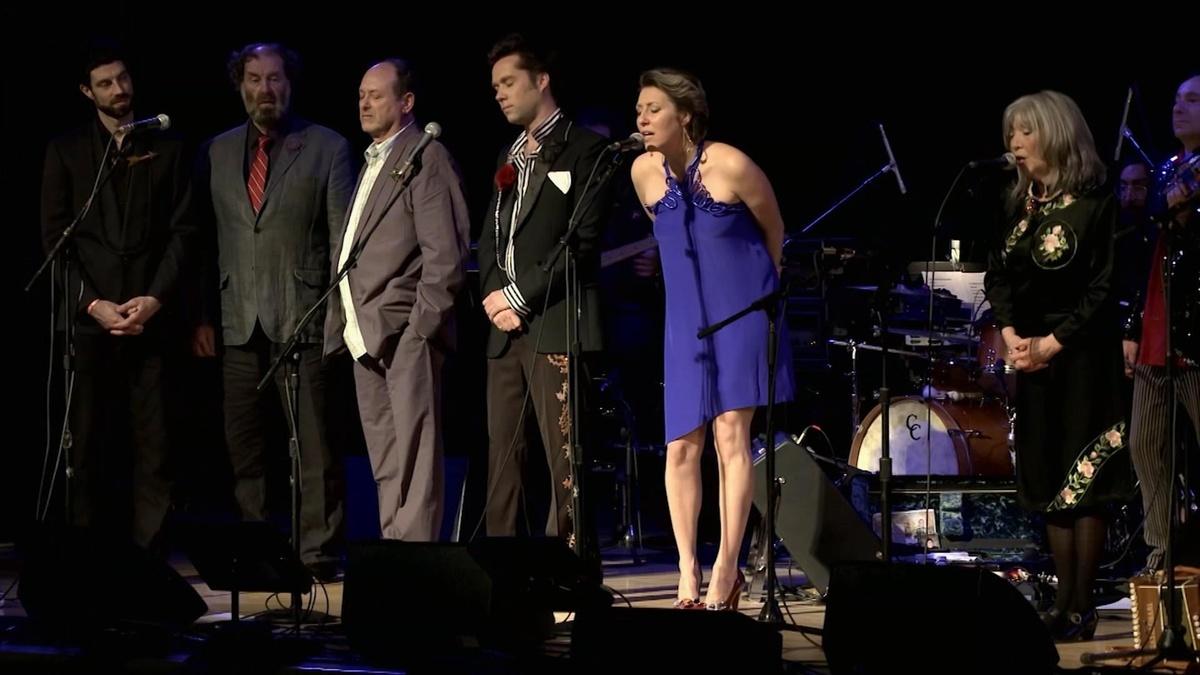 Several musicians, including Wainwright, have joined the burgeoning series "Together, at Home," which features streamed concerts from artists such as John Legend and Chris Martin, in collaboration with Global Citizen and the World Health Organization. The series, according to a statement, aims to "ease people's minds, and bring them joy and a sense of shared humanity as public shutdowns and social distancing take effect globally, leaving some people feeling lonely, anxious and depressed." Common, who performed from his home in Brooklyn Thursday, was the latest to join the collection of singers.
"I just want to share the music with all y'all and to encourage all of you at home," Common said. "We will be alright. Just wash our hands, take care of ourselves, take care of each other, pay attention to social distancing."
Wainwright will perform a 30-minute set Saturday at 1 p.m., EDT, as part of the "Together, at Home" initiative. More information about the series can be found here.
Top Image: Rufus Wainwright at Taronga Zoo, March 7, 2015. Photo: Bruce.