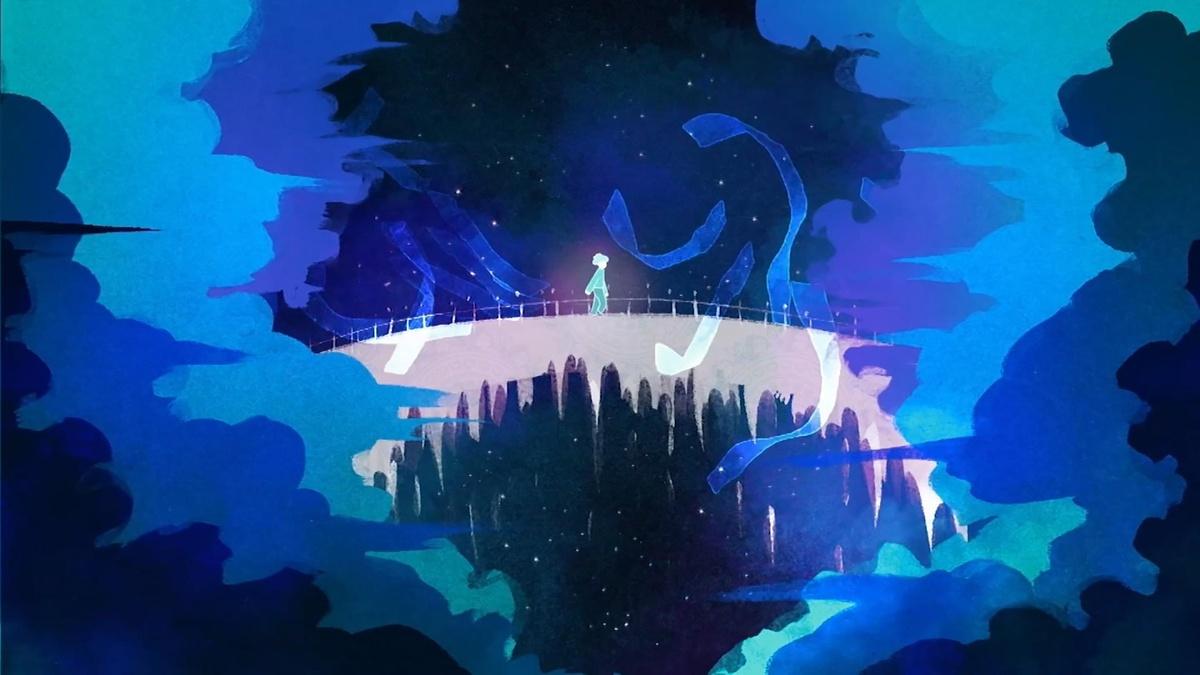 Animator and filmmaker Mulan Fu, currently a student at New York University's Tisch School of the Arts, approaches her work with a sense of sincerity. Through her animation, Fu experiments with styles and narrative structures to create pieces that explore personal experience and cultural identity. The artist describes animation as a creative outlet that has "no physical restraint," and she hopes her films fill the present void of Chinese cultural representation in animation.
Fu is the focus of a new episode of the ALL ARTS digital series "Rising Artist." After the episode's premiere, we caught up with the animator to chat about what she's been up to, her advice for fellow students and her plans for the future. Check out the full episode above or on the ALL ARTS streaming app.
Can you talk a bit about your work as an artist?
I'm a filmmaker and animator studying at NYU, and I have focused my time on creating short films and animated content that capture my personal stories and cultural identity. I have made short films based on Chinese arts and mythologies, and on my experiences traveling between the East and the West. I'm grateful for my school's encouraging and inclusive environment that pushes me to showcase and explore myself as a Chinese artist. I also found that in our globalizing society, it is more important than ever to tell diverse stories from different cultures and contribute to each other's appreciation of the evolving world that we are living in.
What are you currently working on?
I'm currently working on another animated short that is based on personal memory. I'm trying to explore and experiment with more narrative structures and stylistic choices that are different from what I have used before, and I'm very excited about this new process.
Was there anything that surprised you over the course of your art education?
Something important that I learned throughout my film education is to appreciate yourself and embrace everything your own identity and background stand for — both negative and positive — instead of always trying hard to please the crowd. I found that the most personal and genuinely told stories are the most touching and impactful, and I have learned to navigate my choice of materials within the stories that I sincerely want to tell.
What are your professional and creative goals in the next five to ten years?
I want to use my techniques in animation and digital media to create films or interactive experiences that bridge cultural differences and enhance our ability to appreciate our world cross-culturally. I also have the dream to create a feature-length animated film that is based on the mythological world that I created on my sketchbooks.
What are some of the challenges you face or anticipate in achieving those goals?
I think I'm still a rookie when it comes to being an animator. Animation is an intricate and multi-layered skillset that I have just begun to explore, and I'm working hard on refining my technical abilities and my own stylistic voices in the world of animation. In addition to the challenge of mastering the techniques, I always find it difficult to translate my stories culturally. I'm still experimenting with ways to maximize the delivery of my stories in different cultural contexts and for different groups of audiences.
What's one of your favorite pieces you've created, and why?
I honestly can't pick a favorite because all the pieces that I've created — both animated and live-action — are very different stylistically. They were all parts of my artistic exploration and all serve as important pieces to read into my own artistic identity. The groups of mentors and peers that supported me throughout these projects have also been wonderful sources of encouragement and inspiration, and I'm treasuring the lessons learned through them as I continue exploring.
What advice do you have for current students in your program?
I would want to let them know that making films in school is such a pure and nurturing artistic environment for aspiring artists, and we should all appreciate and acknowledge its privilege and advantages. I would encourage them to put in their best efforts to explore themselves and the artistic mediums of their choice in-depth, and create pieces that speak their own unique voices unapologetically.