To help guide audiences through the trove of free programming available on ALL ARTS and beyond, we're highlighting our staff's favorite shows. Read below to see what's on our watchlist this week.
Hi, I am Jörn Weisbrodt, artistic director of ALL ARTS. I'm currently sheltered down in Laurel Canyon, Los Angeles, with my husband Rufus Wainwright. I feel a little bit disconnected from New York, but I guess we all feel disconnected a little bit from the world at the moment. We read, we draw. Rufus makes music. We still work, as the only way to get over this is to go through this, and we all know there will be a beyond.
Sadly, it is a time like this, when cultural institutions are forced to close, where you fully understand the importance and the power of a platform like ALL ARTS, which is a cultural institution without walls. But of course, it is also these days when you understand how important live performances are, where people gather to come together to experience the arts and culture as a community.
But those live performances can start in people's homes. That is where they start for so many artists. Graham Nash played Joni Mitchell his hit song "Our House" for the first time at their home. Probably, Richard Burton heard a lot of lines by Elizabeth Taylor now immortalized in celluloid for the first time in their living room. Mona Lisa smiled for the first time at a small group of people who would find themselves in the private work quarters of Leonardo da Vinci. And that is what a lot of artists are doing at the moment. Broadcasting, performing right from their homes, where a lot of art has originated for centuries. Thank you for that!
One of my first picks from the incredible menu of ALL ARTS are the livestreams that our artist in residence Taylor Mac is doing. Taylor is a unique artist who can guide his audiences through the most treacherous and complicated social issues, and I feel that his insane voice is one that will keep us sane today. His glamorous and extravagant mind is the perfect antidote to the bleakness of our epidemic society.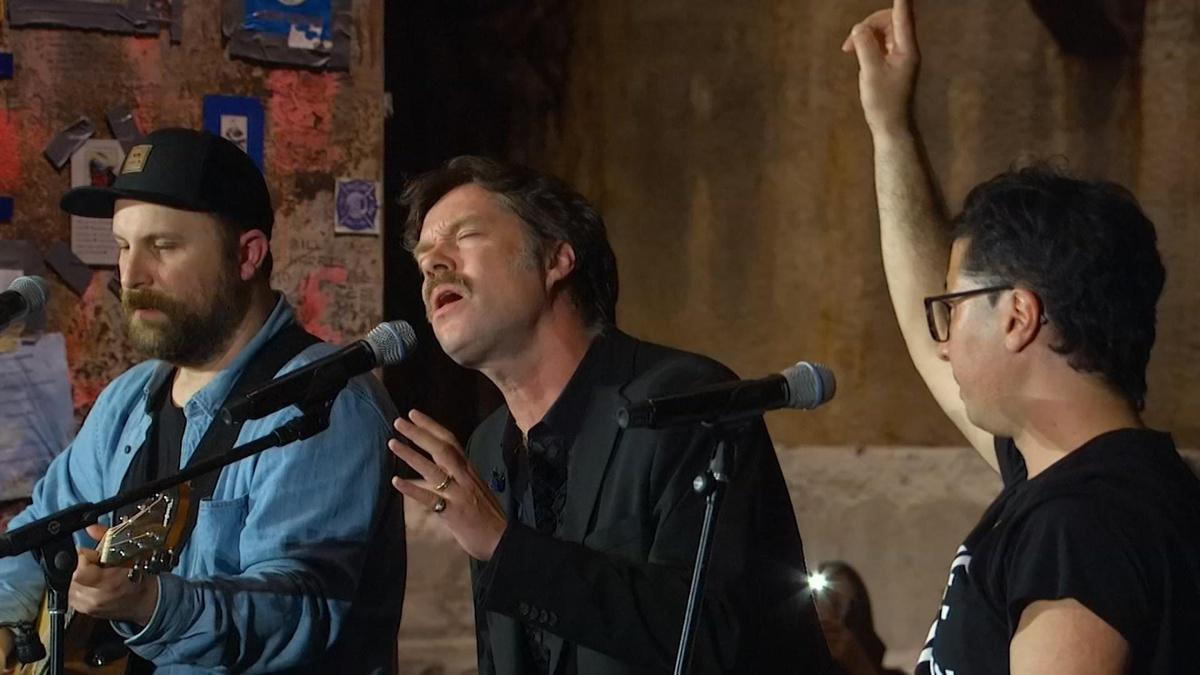 A lot of people have compared this crisis to 9/11. This time, the world is uniting in their fight against a virus that really threatens us all. But it is good to understand that we got through 9/11 as a community of people. My husband's performance of "Hallelujah" with a choir of almost 1,000 volunteers inside the 9/11 Memorial and Museum earlier last year is a reminder of how art and music help us through darkness and how we weathered a crisis as a society. I wonder sometimes how we will commemorate this crisis in the future.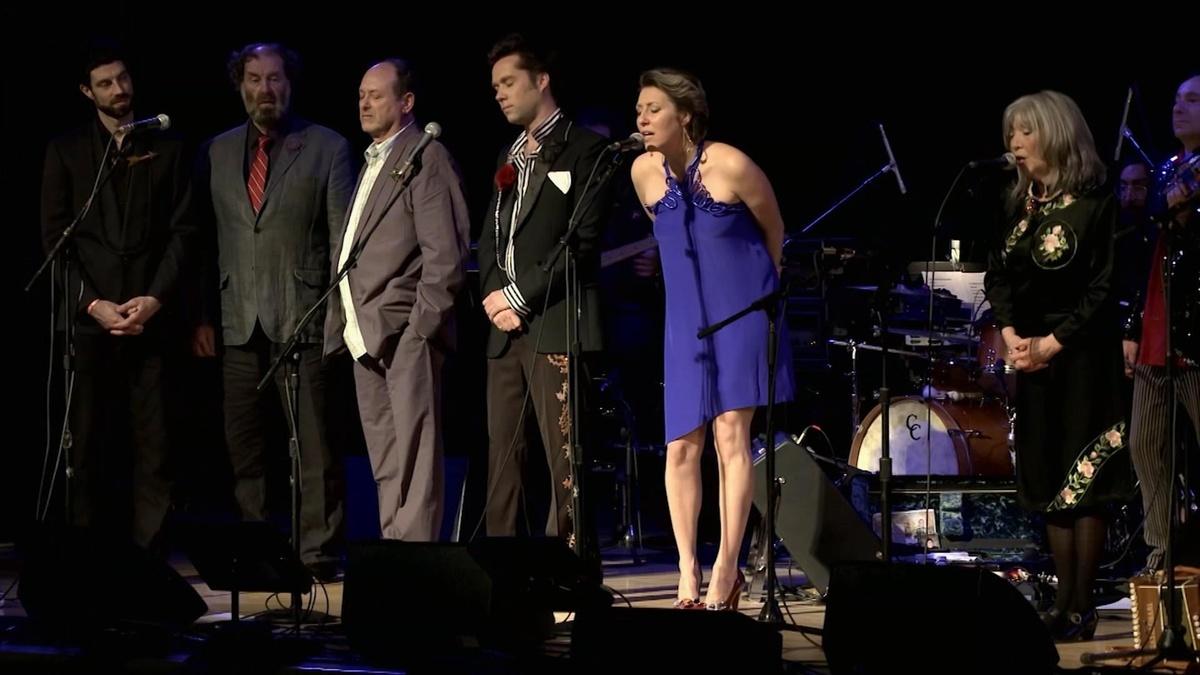 "Sing Me the Songs that Say I Love You" is a concert film celebrating the life and work of the great Canadian folk singer-songwriter Kate McGarrigle, the other half of the McGarrigle sisters, who recorded their own songs and wrote and recorded with the likes of Maria Muldaur and Linda Ronstadt.
After Kate died, the family gathered and did a number of shows celebrating her music. This film is based on a concert at New York's Town Hall that brought together Kate's children Rufus and Martha Wainwright; her sisters Jane and Anna; Norah Jones; Jimmy Fallon in an amazing spoon version of the gorgeous "Swimming Song" (which is actually by Kate's former husband Loudon Wainwright III); and the wonderful Justin Vivian Bond, among others. It is a film about how a family deals with the loss of their matriarch through music. It is incredibly sad and uplifting at the same time. If you like music and movies that make you cry, this is definitely something for you.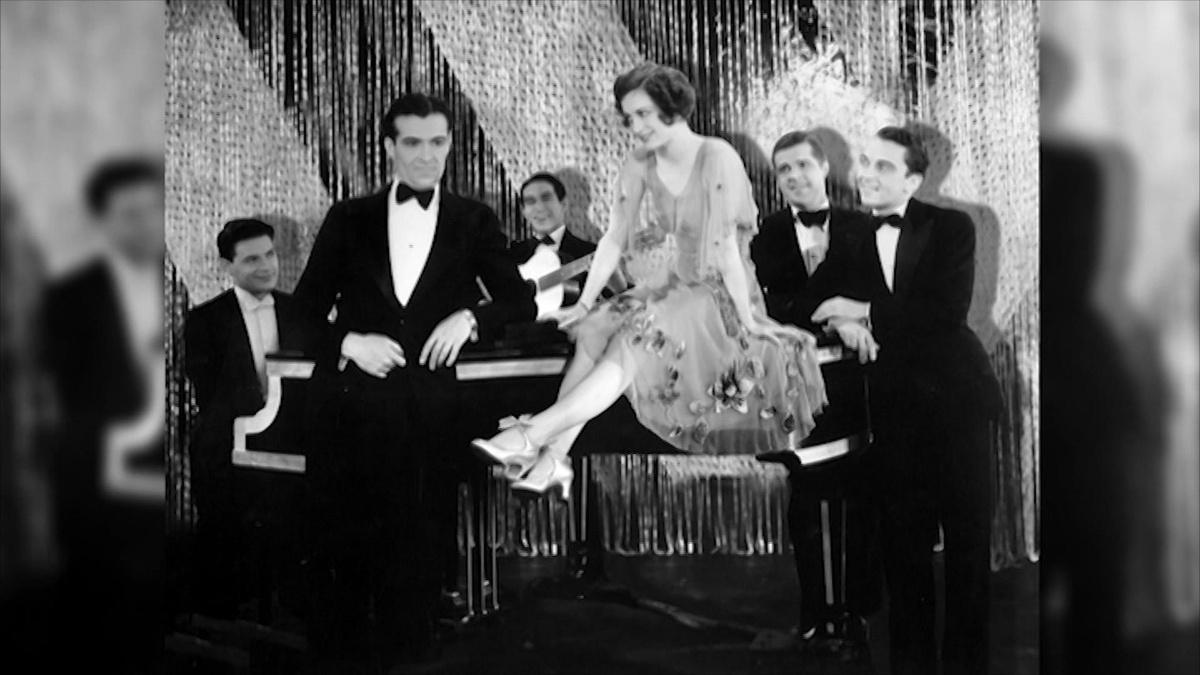 I have a great love for long books. The longer a good book, I discover, the happier I am, as you know you have many hours of happy reading ahead of you. "A Little Life" by Hanya Yanagihara was one of those books that made me overflow with joy (even though it is such a bleak and painful story). Thomas Mann is a favorite of mine, as hardly any of his books page in below 500. Trollope is another safe bet. Currently, I am reading "The Thibaults" by Roger Martin du Gard, who won the Nobel Prize for his 800+ page book about a French middle-class story.
The equivalent to a long book on ALL ARTS is "Hollywood Singing and Dancing," a 13-episode documentary on the history of Hollywood movie musicals from the silent era to today. The era of MGM's movie musicals between the 1930s and '50s in America are among the greatest works of art in the history of mankind, on par with Leonardo's "The Last Supper," Picasso's "Guernica" and the pyramids in Egypt.
The images of the empty balcony at the Metropolitan Opera are incredibly shocking. I cannot thank the Met enough, though, for offering free streams of opera every night. As a 15-year-old, I would go to the opera about five times a week. It is good to know that you can still maintain that pensum during these times.
Sign up for our newsletter