Filmmaker Crystal Kayiza's short documentary "Box Burners: Wayfinding in Harlem" turns a meditative eye toward the work of artist Chloë Bass. Stitching together a series of interviews, the film focuses on Bass's recent installation "Wayfinding," an outdoor exhibition commissioned as part of the Studio Museum in Harlem's initiative "inHarlem."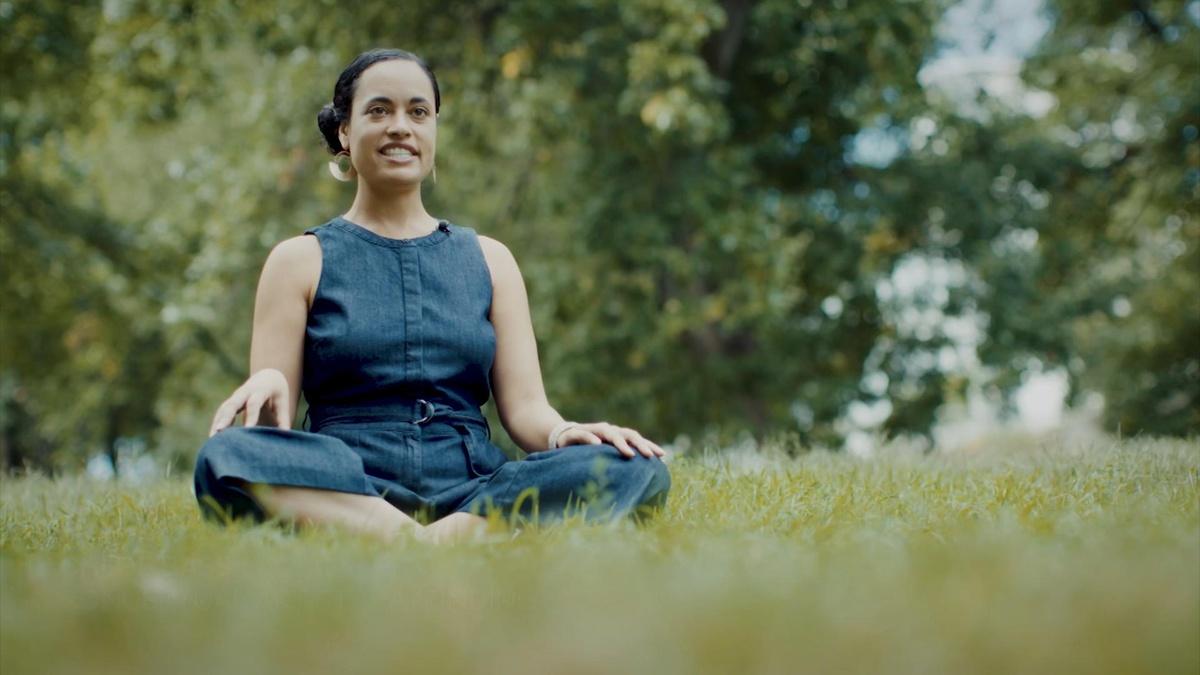 ALL ARTS caught up with Kayiza after the completion of the piece to talk about her approach to directing and editing the film, her relationship to Studio Museum in Harlem and what success looks like to her.
Tell us about your background as a filmmaker.
My introduction to filmmaking was in the nonfiction space. I studied documentary in high school in Oklahoma and in college in Ithaca, NY, and that's the language that began to form my work as a filmmaker.
How do you approach projects at the beginning stages of development?
At the start of every project, my first question is to interrogate how my creative vision and the reality of the space align. It opens up how to think about the form and build connections with people telling their stories.
What drew you to "Box Burners: Wayfinding in Harlem"?
When I first moved to New York, I spent a lot of time exploring the city on my own. I went to the Studio Museum for the first time to see Devin Allen's exhibition "A Beautiful Ghetto." I didn't grow up with art institutions solely dedicated to the work of folks in the African Diaspora, so it had a significant impact on me. I've admired the museum for a long time and thought the themes that Chloë Bass was bringing out in her work and their relationship to an art institution like the Studio Museum would be so interesting to explore.
Do you have a favorite moment in the piece?
It was wonderful to see folks engage with Chloë's work while filming the exhibition opening. Visually, it tied together the reflections that we talked through during her interview — creating memory within a landscape, art in public space, the relationship between institutions and the public.
What does success in your field look like for you?
There's a really beautiful expansion of the nonfiction form right now, or at least what we see as documentary, and it's really exciting to be making work during this time. Success means many things, but right now I'm interested in taking risks in this space.
This interview has been lightly edited for clarity.
Top Image: Crystal Kayiza.