With the promise of warmer weather in the air, we can't stop thinking about outdoor art. From installations on the High Line to spindles of aluminum in Brooklyn Bridge Park, here are 13 exhibitions that you can see right now.
"New York, Clearing," Antony Gormley
Brooklyn Bridge Park Pier 3, Brooklyn
Through March 27, 2020
11 miles of aluminum tubing form Gormley's monumental work. The first outdoor piece in the artist's "Clearing" series, the spiraling installation reaches nearly 50 feet into the air.
"The Socrates Annual"
Socrates Sculpture Park, Queens
Through March 29, 2020
Check out 15 artworks at once at the Socrates Sculpture Park. The pieces included in the Park's "The Socrates Annual" were created by artists participating in the organization's fellowship program.
"Once Upon a Time and the Frog Prince," Ailene Fields
Dag Hammarskjold Plaza, Manhattan
April 26, 2020
Hop on over to this large bronze sculpture of a frog prince. Inspired by the artist's childhood fascinations with ancient Greek and Roman mythology, Fields transforms the plaza into a whimsical scene fit for a storybook.
"Subliminal Standard," Harold Ancart
Cadman Plaza Park, Brooklyn
Through May 1, 2020
This sculpture may look like a regular handball court, but it's actually a painting. Playing with the quotidian structure, Ancart pays homage to the "accidental abstract compositions" found on recreational courts across the city.
"Monument," Krzysztof Wodiczko
Madison Square Park, Manhattan
Through May 10, 2020
In his site-specific installation "Monument," Wodiczko superimposes the stories of 12 refugees onto the American Civil War sculpture of Admiral David Glasgow Farragut. Brought to life through projection, the installation sheds light the role the Civil War played in creating a refugee crisis in the United States.
"Back and Forth Disco," Farah Al Qasimi
Citywide
Through May 17, 2020
Seventeen photographs created Al Qasimi can be found scattered around New York City. Displayed on 100 bus shelters across all five boroughs, the large-scale images investigate individuality.
"Superstorm," Robert Lobe
Duarte Square Park, Manhattan
Until June 2020
Named after Superstorm Sandy, this metal sculpture approaches the effects of climate change by referencing a tree and boulder that were uprooted during the 2012 hurricane. The base of the piece weighs 4000 lbs and supports a 12-foot likeness of a tree.
"Under the Sun," Bill Soltis
Greenstreet on Flatbush Avenue (between 7th Ave. and Park Place), Brooklyn
Through July 2020
This series of sculptures by Brooklyn-based artist Bill Soltis muses on the human form and the sculptural environment.
"The Horses," Jean-Marie Appriou
Doris C. Freedman Plaza, Manhattan
Through Aug. 30, 2020
These elongated, aluminum horse sculptures stand at the entrance of Central Park, beckoning passersby to stroll beneath their arched stomachs.
"Wayfinding," Chloë Bass
St. Nicholas Park, Harlem
Through Sept. 27, 2020
Presented as part of the Studio Museum in Harlem's series "inHarlem," "Wayfinding" positions 24 site-specific sculptures within St. Nicholas Park. The pieces, which mimic the structure of billboards, interact with the public through three central questions: "How much of care is patience?" "How much of life is coping?" and "How much of love is attention?"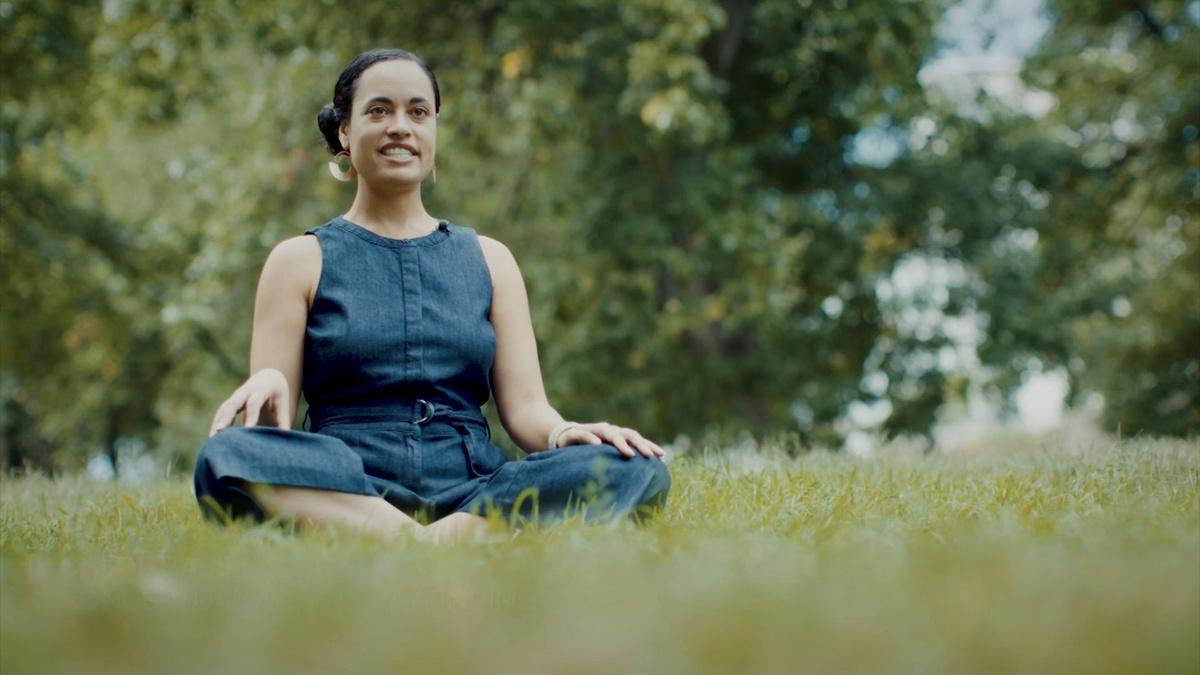 "Brick House," Simone Leigh
High Line at the Spur, Manhattan
Through Sept. 2020
Leigh's 16-foot-tall bronze bust of a woman towers over 10th Ave. The rounded torso of the sculpture is at once a skirt and a "clay house."
"The Baayfalls," Jordan Casteel
High Line at 22nd St., Manhattan
Through Dec. 2020
This large-scale mural depicts a double portrait of a woman named Fallou and her brother, Baaye Demba Sow. In the painting, the pair are situated outside the Studio Museum in Harlem, where Casteel met Fallou.
"Midnight Moment," various artists
Times Square, Manhattan
Ongoing
The Times Square Arts series "Midnight Moment" presents the work of a different artist each month. The pieces are displayed across billboards in the theater district from 11:47 p.m. to midnight. Currently on view is Shantell Martin's "Lines of Mars," which features the artist's trademark line-drawings.
Top Image: Jesus Benavente, "I Still Remember You Mijo," 2019. Image Courtesy the Artist and Socrates Sculpture Park. Photo by Scott Lynch.