Lynne Marie Rosenberg hit a professional breaking point in 2013. After a decade on the New York City audition circuit, the actor felt as if she had read enough dehumanizing casting calls to fill a library. Most, it seemed to her, were steeped in stereotypes and riddled with belittling language. Just one example she came across? "Gorgeous buxom bikini clad babe covered in soapy suds washes a car seductively."
The problem, she realized, became worse after she responded to the offensive casting calls, hoping — like most actors — to snag any paying gig. At each audition, there was the tacit acknowledgment that she saw the job notice and thought, "this is me" or "I could do this." Tired of being yoked to stereotypes, she started to produce her own commentary of the industry via Tumblr, sharing the bizarre, shameful and laughable calls she came across during her daily search.
What resulted is the popular "CastAndLoose" account, which now has more than 200 pages of casting snippets, and the new ALL ARTS sit-down talk show "Famous Cast Words," which premieres Feb. 5 online and Feb. 19 on broadcast. Based on the work she produced around casting calls, the show will center discussions between Rosenberg and a revolving door of actors, including Amber Gray ("Hadestown"), Maysoon Zayid ("General Hospital"), Emilio Delgado ("Sesame Street") and Aneesh Sheth ("Jessica Jones").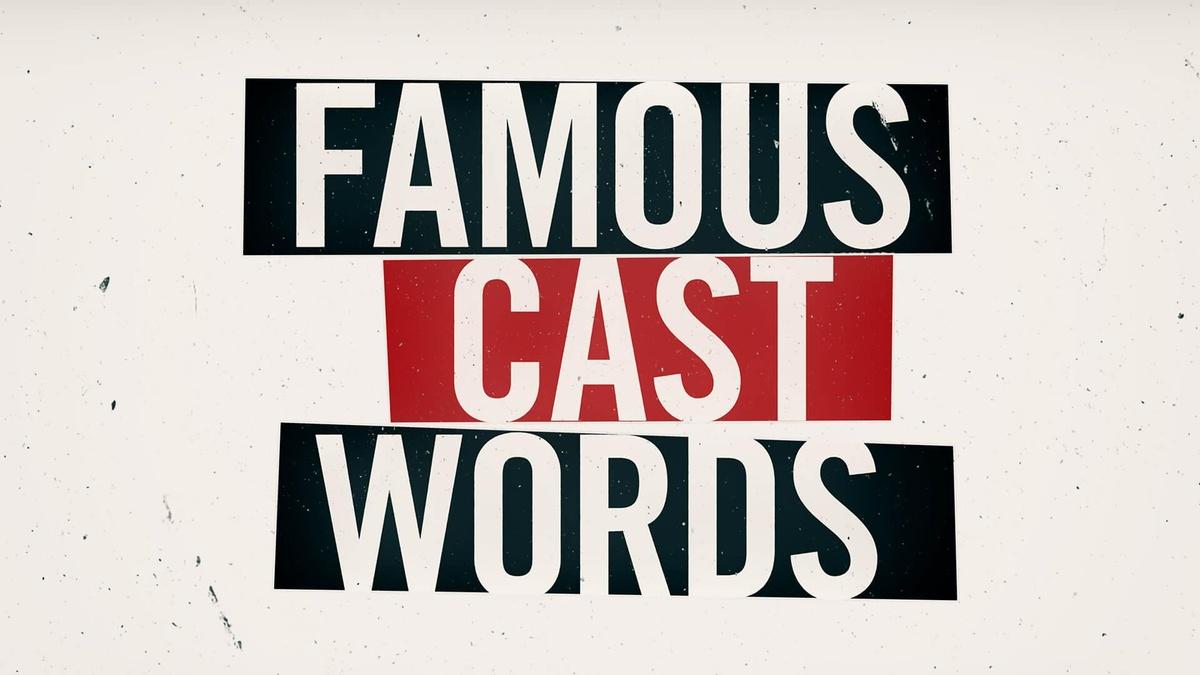 For Rosenberg, who grew up in the Boston suburbs, seeing her work about the industry leap from Tumblr to television screens is tantamount to coming full circle. Roughly seven years after starting "CastandLoose," she still sees vexing problems within the casting call process, despite the rise of conversations like #MeToo, #OscarsSoWhite and fights for equal pay. Now undaunted by fear of reprisal from agents, as many of her contemporaries understandably are, she's hoping to shed light on how harmful casting practices ripple through the content audiences consume.
"The more negative stereotypes are portrayed, the more they are reinforced and rewritten over and over, the more ingrained they become," Rosenberg explains, when asked why it's important to show this side of the industry. "I think if people were more aware of the building blocks of the content they ingest — the ground floor of casting and character writing — they could make more informed choices about what they are willing to put up with."
She acknowledges that her experience is still a privileged one. Casting notices and breakdowns targeting minority groups are particularly egregious. ("Look, or could look, like gang members," reads one, targeting Hispanic actors. "A true cholo.") With the help of its guests, the show pays special attention to the types of stereotypes that are projected onto actors based on ethnicity and gender.
"The language of casting is often reductive, offensive and objectifying," Rosenberg says. "As a cisgender, able-bodied, neuro-typical, white woman, I was only seeing the tip of the iceberg of the toxicity that exists in the industry, and that tip was giant: body shaming, outright misogyny, virgin-whore tropes."
Above all, Rosenberg is hoping that the show will cajole more people into speaking out about casting. Breaking down the taboo, she believes, will ultimately create a better, more equitable environment for actors to create the work they love. With this show, she believes sunlight can serve as the best disinfectant.
"I'm fond of saying, I think the entertainment industry has the single greatest chance of doing some of the most good in the world, through sheer ubiquity," she says. "But, at the moment, we are doing some of the most harm, and it is only awareness that will shift that dial."
Watch "Famous Cast Words" on Feb. 5 on YouTube or your smart TV via the free ALL ARTS app. Catch the broadcast premiere on ALL ARTS Feb. 19 at 8 p.m.
Top Image: Host Lynne Marie Rosenberg with actress Amber Gray of "Hadestown."