As cultural hubs, museums hold a unique ability to push conversations — and the Climate Museum is doing just that.
Founded by Miranda Massie in 2015, the institution holds the designation as the first museum dedicated to climate change in the United States. The programming is mission-driven, with a focus on utilizing "the sciences, art and design to inspire dialogue and innovation that address the challenges of climate change, moving solutions to the center of our shared public life and catalyzing broad community engagement."
In 2019, the organization launched "Climate Speaks," a citywide program that brings students together to address climate issues through spoken word poetry. The inaugural project stretched from March to June and comprised three stages: a workshop for students to explore the intersection of climate change, social justice and the arts; coaching with poets and performers; and a performance at the Apollo Theater in Harlem.
The program is featured in the first episode of the new ALL ARTS digital series "Climate Artists," presented in partnership with Peril and Promise. We spoke with Massie about bringing the climate crisis conversation into a museum space, what she learned from working with young poets and what's next for the Climate Museum.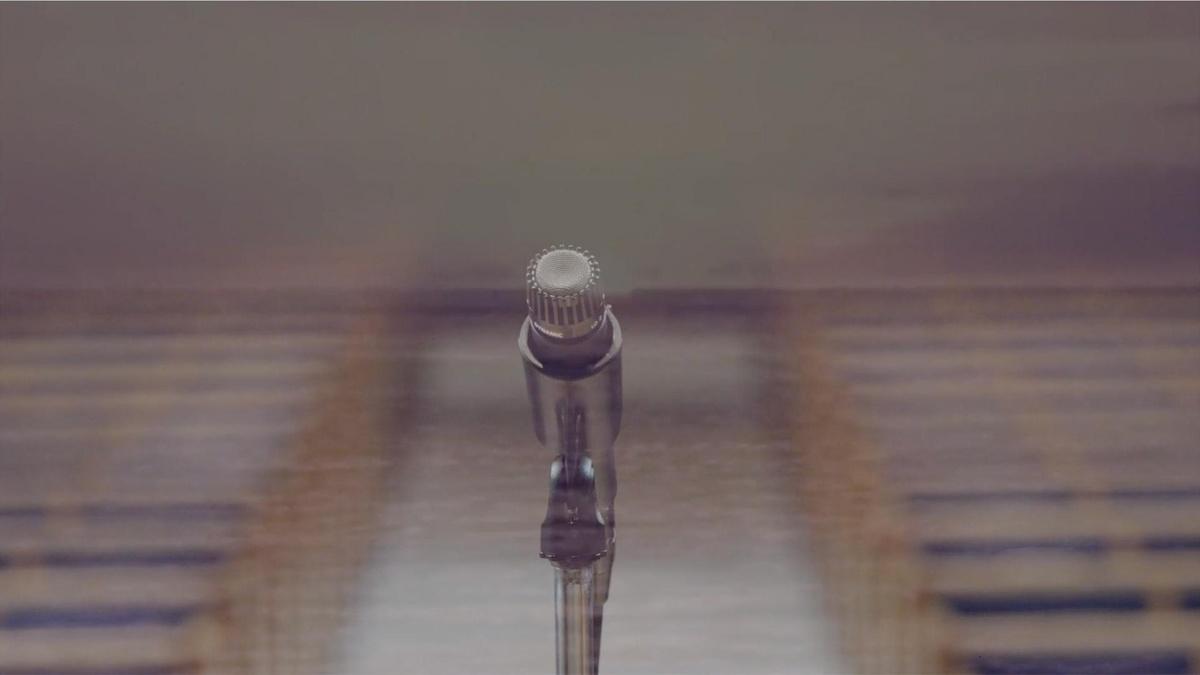 Why did you feel it was so important to have a museum dedicated to the climate crisis? 
First, museums are incredibly popular — there are more museum visits per year in the U.S. than major league sporting event attendance, top-20 amusement park attendance and National Park visits, combined. And museums and other cultural institutions are deeply trusted. Finally, museums are public spaces where a broad sense of community is felt. Taking those three things together, museums are popular, trusted community institutions with immense power to transform civic culture. And we need such a shift in civic culture to confront the climate crisis effectively. It's critical to have dedicated museums — we don't want to be the only one! — to mobilize that transformational capacity.
(By the way, we think non-climate-dedicated museums also have a critical role to play by offering climate programming, as they increasingly are doing.)
Why spoken word poetry as a platform?
We want to elevate youth voices on climate in general, and we want to explore the arts as one pathway for young people to express their truth and their demands. Within that, we started with spoken word organically. Many of the young people at our first youth program — which was at our first exhibition about a year and a half ago — spontaneously chose spoken word in a competition to design climate advocacy for their peers. Everyone in the room, high school students and adult mentors alike, was galvanized by what they saw and heard. So we dug into spoken word first as a genre.
What have you learned from listening to this generation? Was there anything that surprised you?
This generation is extraordinarily kind, wise and socially minded. We created some space for the "Climate Speaks" participants and provided them with some mentoring and support — and their leadership and creativity exploded. It was extraordinarily inspiring. I expected to be awestruck, but my expectations were absolutely exceeded.
What role do you think youth will have in the climate crisis fight going forward?  
Youth have and will have the protagonist's role in the climate crisis fight going forward. Their voices and activism are providing the impetus for climate progress. This impetus is the single most important success factor for humanity at this time.
This doesn't let the rest of us off the hook. Everyone should be focusing all the resources they can — time, talent, money, attention, civic action — on the climate crisis. This includes elected leaders and others with policy-making authority, who must step up in unprecedented ways as well.
Do you have plans to expand the project? And are there any Climate Museum exhibitions that you are excited for in the year ahead?
Yes, we are expanding the project this year — please keep an eye out for "Climate Speaks 2020." And we have at least two exhibitions/installations upcoming in 2020 that we're very excited about, though it's too early to talk about them. One will launch for the 50th anniversary of Earth Day in April, and the other will open for the season at Governors Island, where our current show "Taking Action" is located.
Broadly speaking, what role do you feel art plays in climate change?
Art is a critical pathway into climate engagement. For many people, art is more inviting than science and policy. It is fundamentally tactile and emotional — and we are first physical, then emotional animals, [and] only then intellectual ones. Art is also profoundly communal — we started making it back in the caves because, through expression, it allows us to connect with other human beings. We need that communal sensibility to feel we can confront the climate crisis; otherwise, we are completely out-scaled. Finally, even art that is pessimistic or dark in its content is the product of human creativity, and seeing that creativity in action reminds us subliminally of what we can do. Our ambition and creativity got us into this mess — and they can get us out.
Top Image: 1. "Climate Signals," a public art project by Justin Brice Guariglia, in collaboration with the Climate Museum and the Mayor's Office on Climate Change. Photo by Lisa Goulet.