"Peter Grimes on Aldeburgh Beach," an open-air staging of Benjamin Britten's most well-known opera, is this week's ALL ARTS Big Event, airing on broadcast this Sunday, Feb. 24, at 8 p.m., and available now for streaming. But who is the man at the center of Britten's tragic opera?
First performed in 1945 at Sadler's Wells in London, "Peter Grimes" opens with turmoil surrounding the opera's eponymous antihero, a fisherman who is being questioned about the accidental death of his apprentice at sea. As the opera progresses, the townspeople in the fictional village mob against Grimes and his supposed crimes, while a schoolmistress comes to his side as one of his only allies.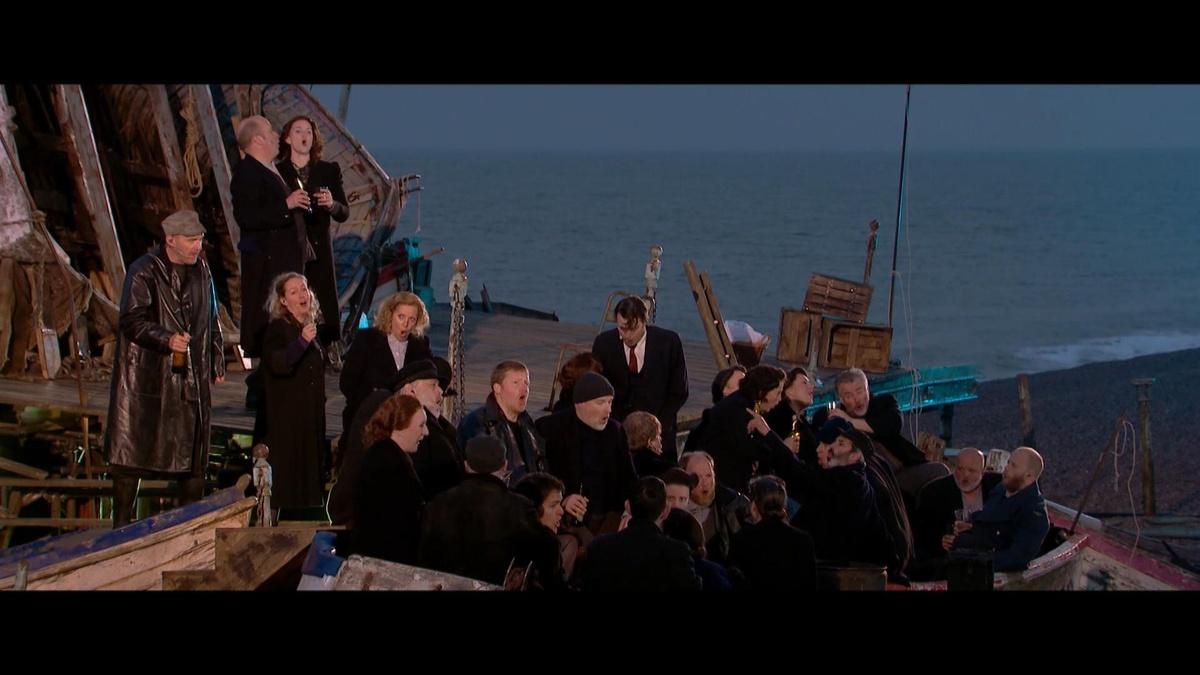 Britten took inspiration for his opera from George Crabbe's long narrative poem of the same name. The poem, which begins with the line "Old Peter Grimes made fishing his employ," comes from Crabbe's book "The Borough," published in 1810. Admired by writers such as Byron and Jane Austen, Crabbe was born in Aldeburgh, Suffolk, London, which serves as the narrative backdrop for "Peter Grimes."
Crabbe's poem depicts Peter Grimes as a stern, steady man — a characterization that Britten carried into his creation. But even as the town's view of Grimes as an outcast and murderer grows, the poem highlights moments of loneliness that help to soften perceptions of the fisherman: "So was he hated, could he now command;/ Alone he rowed his boat, alone he cast/ His nets beside, or made his anchor fast;/ To hold a rope or hear a curse was none —/ He toiled and railed, he groaned and swore alone."
The conclusion of Britten's opera carries this solitude to its fullest lengths by casting Grimes off to sea to sink his ship, making it so that dies as he lived: alone.
Top Image: Still from "Peter Grimes on Aldeburgh Beach."