"Art is looking at us. Art is not to be looked at," said artist Josef Albers, the subject of this week's ALL ARTS Vault.
Most well-known for his contributions to color theory, Albers joins art critic Brian O'Doherty in this 1960 episode of "Invitation to Art" for an in-depth look into the intriguing philosophy behind Albers's color creations.
Albers and his wife immigrated to the United States in 1933, making the artistic duo the first of the Bahaus (an influential German art school founded in 1919 by Walter Gropius) to come to America.
In both his role as an educator and an artist, Albers was preoccupied with the optical outcomes of arranging color and shapes. At age 62, he began work on his seminal series, "Homage to the Square," a geometrical exploration of solid-color squares layered on top of one another.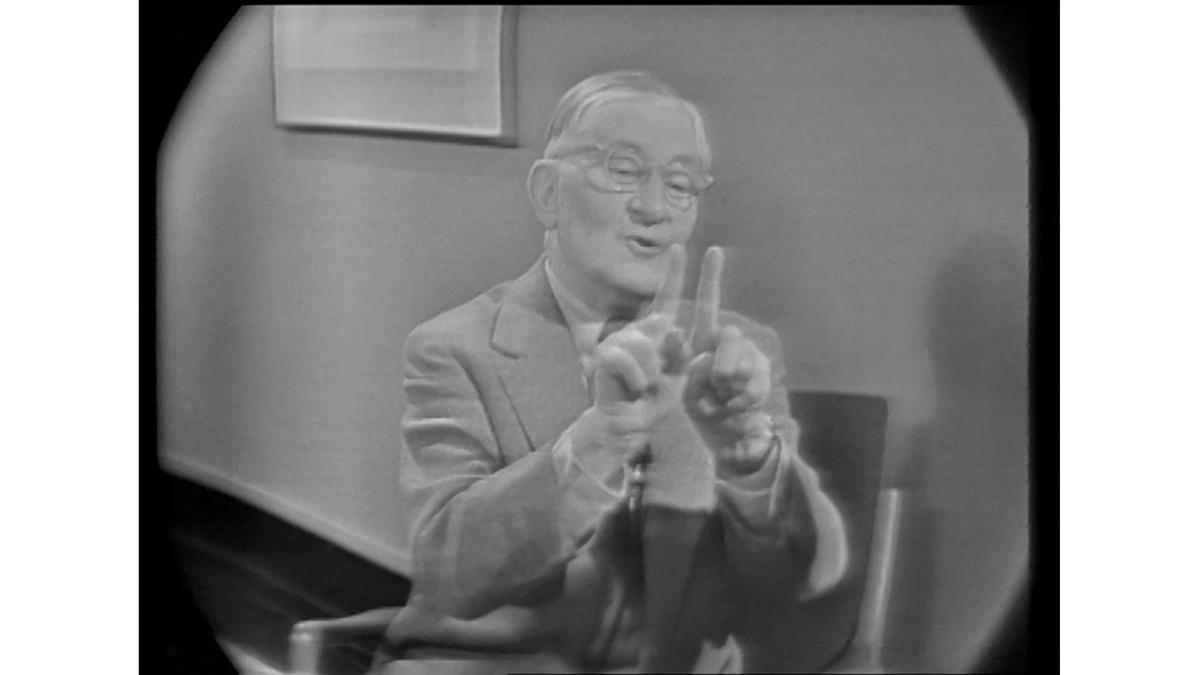 "His art is a research into visual phenomena, which is informed by a high and rarefied sense of poetry which transforms such phenomena into art," says O'Doherty in the interview, alluding to Albers's use of color combinations to create contrasts and to shift perspectives.
In celebration of Albers and his work, we've rounded up a few of our favorite quotes from the program, streaming now on ALL ARTS.
"I do not connect words for the words' sake, but for the interval's sake. What is between the means? How does one read a meaning into means. This is my aim. And therefore I have to train my articulation, my formulation. My main job, so to say, is to produce a formulation that can be read."
"Instead of ambiguity, I prefer the word 'of multiple meaning.' And if I see one of my constructions, one of my paintings, that has seven meanings instead of yesterday's painting's six meanings, then I feel happy."
"The poet sees more than facts. The facts are dead when it comes to creation."
"In art, one and one is four. That's exciting. One and one makes four directions; four angles, equal or unequal."
Top Image: Josef Albers, "On Tideland," 1947-1955. Credit: Smithsonian American Art Museum.