With the holidays upon us, we've put together a list of dance performances that we're looking forward to in January.
Celebrating Alvin Ailey with Judith Jamison
Ailey Extension Workshop
Jan. 5; 3:00 p.m.
When Judith Jamison joined Alvin Ailey American Dance Theater in 1965, she quickly became inseparable from the company's history and its enduring legacy. Now, to celebrate the company's 60th anniversary, Jamison returns to the Alvin Ailey studios to lead a workshop dedicated to Ailey's choreography. "I would like to share memories of Mr. Ailey's teachings," said Jamison in a statement, "that dance can be a window to the heart and soul, keeping in mind that dance needed to be given back to the people."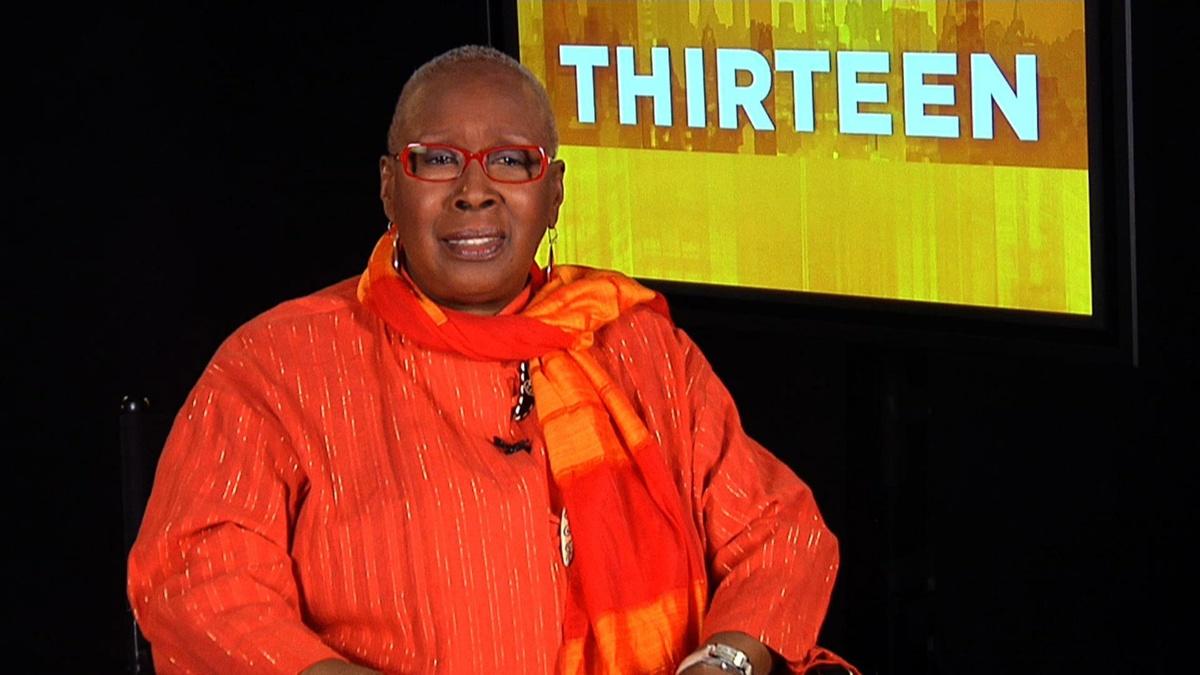 Ephrat Asherie Dance & Ronald K. Brown/EVIDENCE with Arturo O'Farrill and Resist
The Joyce Theater
Jan. 5-6
Ephrat Asherie Dance joins Ronald K. Brown/EVIDENCE at the Joyce Theater for a shared performance. Known for her jubilant and innovative choreography, Ephrat "Bounce" Asherie will present a piece called "Riff this, Riff that," which she created and dances in collaboration with her brother, jazz pianist Ehud Asherie. Ronald K. Brown's "New Conversations: Iron Meets Water," accompanied by live music from Arturo O'Farrill, follows, and Brown's work "Upside Down" wraps up the program.
Caleb Teicher & Co with Conrad Tao: "More Forever"
Works & Process at the Guggenheim
Jan. 6-7
The Guggenheim's "Works & Process" series shuffles into 2019 with the premiere of "More Forever," a new commission created by tap wunderkind Caleb Teicher in collaboration with Lincoln Center Emerging Artist Conrad Tao. A blend of jazz, tap and Lindy Hop, the evening-length work features a performance by Caleb Teicher & Company (CT&Co) set to Tao's piano and electronic score — all danced on top of a very thin layer of sand.
Jack Ferver: "Everything is Imaginable
New York Live Arts
Jan. 7-12
Written and choreographed by Jack Ferver and danced by James Whiteside, Garen Scribner, Reid Bartelme, Lloyd Knight and Ferver himself, "Everything is Imaginable" is an expansive, two-act work that merges poetry, dance, autobiographical text and shimmering attire to explore queerness, trauma and human connection.
Reggie Wilson/Fist & Heel Performance Group: "…they stood shaking while others began to shout"
Danspace Project
Jan. 7-12
Set against a backdrop of live vocals performed by Rhetta Aleong and Lawrence Harding, "…they stood shaking while others began to shout" is influenced by black Shakers and danced by the Fist & Heel Performance Group, which includes Hadar Ahuvia, Yeman Brown, Paul Hamilton, Raja Feather Kelly, Clement Mensah, Gabi Silva, Annie Wang and Michelle Yard. A conversation with Reggie Wilson, who originally commissioned the piece as part of the 2018 "Dancing Platform Praying Grounds: Blackness, Churches, and Downtown Dance," will follow each performance.
Nederlands Dans Theater 2
New York City Center
Jan. 16-19
Nederlands Dans Theater makes its much-anticipated return to New York City Center after a successful run in 2016. This time, they are bringing their second company, NDT2, which was established in 1978 for young dancers. Built from both new and repertoire pieces, this year's City Center program kicks off the Dutch company's 2019 United States tour.
Ballet Hispánico
Lehman Center for the Arts
Jan. 19; 8:00 p.m.
Founded by dancer and choreographer Tina Ramirez in 1970 and currently led by former company member Eduardo Vilaro, Ballet Hispánico has, over the years, created striking works that hold up its mission to "explore, create and celebrate Latino culture through dance." Continuing their 2018-2019 season, Ballet Hispánico graces the Lehman Center with a program built entirely from Latina choreographers.
Kupferberg Presents: Dance Theatre of Harlem
Kupferberg Center for the Arts at Queens College
Jan. 20; 4:00 p.m.
Following the assassination of Martin Luther King Jr., Arthur Mitchell and Karel Shook established the Dance Theatre of Harlem as a school that offered young children in Harlem the opportunity to learn classical ballet. Four decades later, Dance Theatre will take the stage at the Kupferberg Center for the Arts in an evening of celebration honoring King's life and vision.

"New Combinations"
New York City Ballet
Jan. 31; 7:30 p.m.
If you've had your fill of the "Nutcracker" and are pining for something new, you're in luck. New York City Ballet's Winter 2019 season program, "New Combinations," features a world premiere from Justin Peck, danced to a full orchestra score by Sufjan Stevens (marking the fourth collaboration between the two artists). Also included is an encore of Kyle Abraham's sensational piece "The Runaway" — which made its debut this past fall to wide critical acclaim — and William Forsythe's challenging "Herman Schmerman," presented for the first time in more than two decades.
FLASH FOOTAGE: Taylor Stanley in Kyle Abraham's THE RUNAWAY

FLASH FOOTAGE: The Runaway, Kyle Abraham's first ballet for the Company, sent a jolt through the theater last night as Principal Dancer Taylor Stanley moved through a series of solos — from the introspective opening set to Nico Muhly's "Quiet Music" to this break out moment featuring Kanye West and Jay-Z's "Gotta Have It" — intertwined in this eleven movement work for eight.Don't miss one of three encore performances of The Runaway — tonight on the 21st Century Choreographers l program SEPT 28, with additional performances OCT 4, 6 eve. Get your tickets at nycballet.com/fall.

Posted by New York City Ballet on Friday, September 28, 2018

"Bach & Gira"
Brooklyn Academy of Music
Jan. 31-Feb. 2
The 21-member Brazilian contemporary dance troupe Grupo Corpo brings together performances set to a baroque Marco Antônio Guimarães score, inspired by Bach's compositions, and music by São Paulo band Metá Metá in a program that showcases the versatility of Rodrigo Pederneiras's choreography and the group's physical vocabulary.
Top Image: Judith Jamison in Alvin Ailey's "Cry." Photo: Max Waldman.