It appears Manhattan's "hot duck" loves New York. The mandarin duck, a rare breed to spot in the city, joined Central Park's ménage of fowls last month and has since (with a few disappearances) made itself right at home.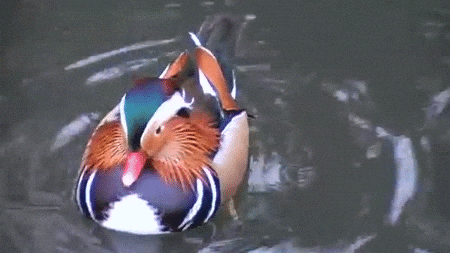 Upon its mysterious arrival, the drake swiftly caught the attention of passersby with its striking feathers — a Patagonia-esque palette of orange, purple, green and brown that at times looks plastic, much like the band wrapped around its leg. And though the duck is a fresh burst of color in Upper Manhattan, its likeness can be found throughout art history, often showing up as a symbol of marriage and strong relationships.
We've gathered some of our favorite mandarin duck art below.
Top Image: "Mandarin Ducks and Cotton Rose Hibiscus," Lü Ji. Ming dynasty (1368–1644). China. Ex coll.: C. C. Wang Family, Gift of Oscar L. Tang Family, 2005.